Pref

We are excited to announce the release of Prefix v3.0!
This new version includes:
A major update to the .NET profiler

Improved

remote tracing

Ability to disable suggestions

A number of bug fixes

Check out the newest Prefix release today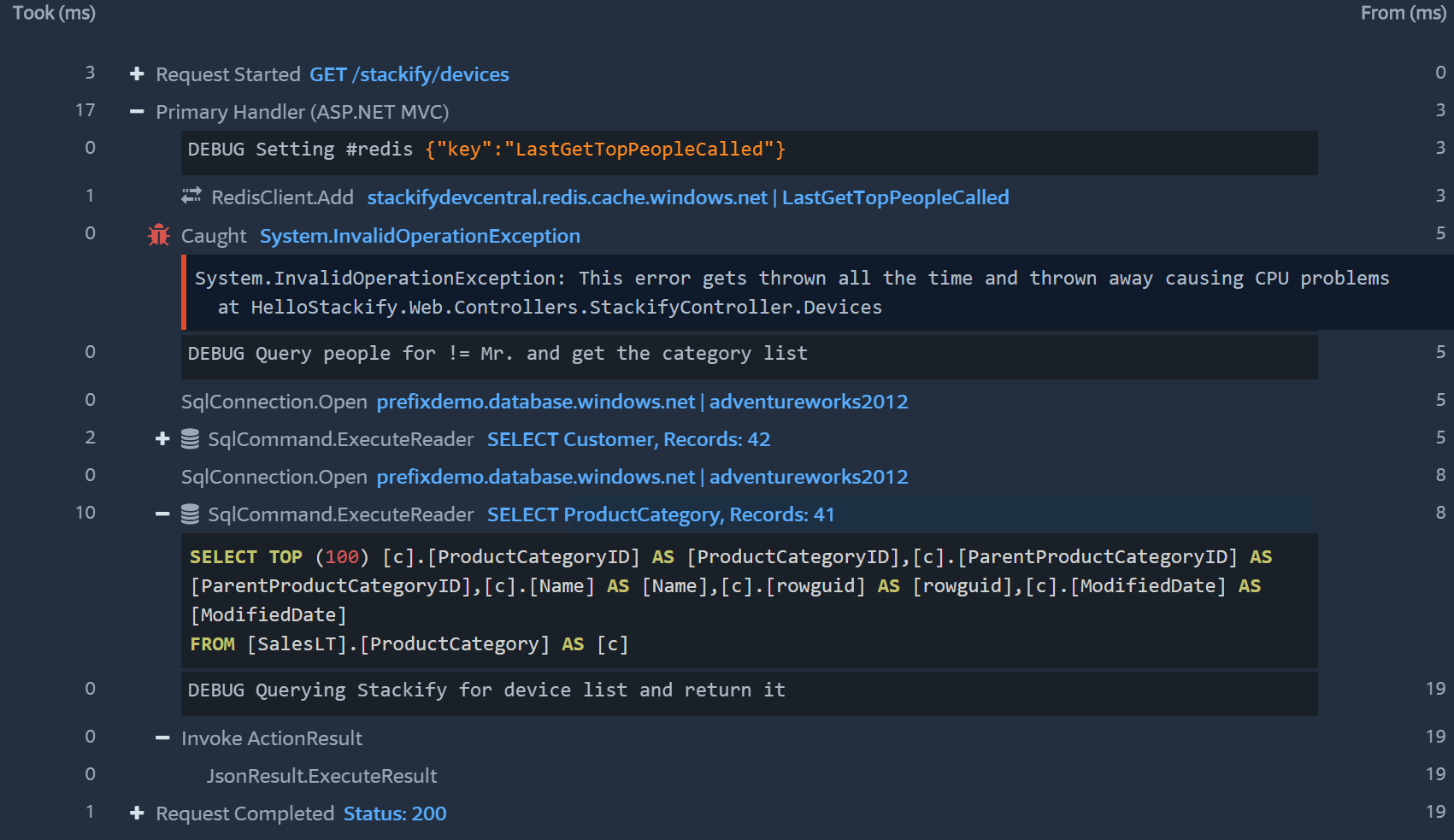 Prefix works by doing lightweight code profiling for .NET and Java. Earlier this year we launched a major revision to our .NET profiler. We first released it in Retrace, our product for managing application performance on your servers (APM). This update uses up to 50% less CPU than the old version while also using less memory.
Prefix is designed to run in the background while you are writing and testing your code. It shows you how long each web request takes, as well as SQL queries, external HTTP service calls, log statements, exceptions, and much more.
See what others are saying about Prefix!