Diagnose. Improve. Accelerate.
Profiling + Metrics + Errors + Logs + App & Server Monitoring
Retrace uncovers problems in your application so your team can be more productive.
Retrace supports .NET & Java applications
Stackify helps developers at every step of development
Find bugs, performance problems, and identify ways to improve your app.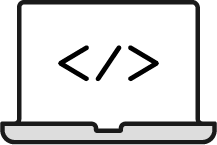 Find bugs during
development & QA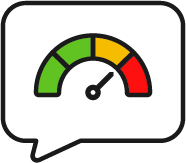 Monitor deployments & production performance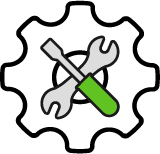 Troubleshoot
production problems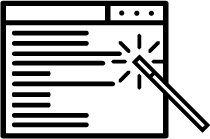 Learn how to
improve your code
Why Retrace is the #1 APM for developers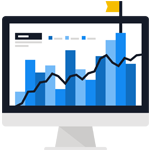 Integrated APM + log management
Understand the performance of your application along with your logs. Retrace combines these in one simple tool.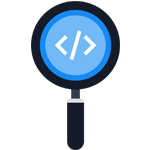 Detailed code level tracing
Retrace utilizes lightweight code profiling to collect detailed snapshots of what your code is doing and how long it takes.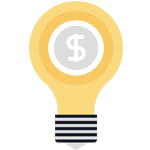 Affordable for companies of all sizes
Retrace is a simple SaaS based solution designed to be affordable for companies of all sizes.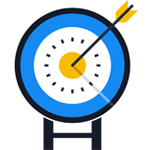 Combine several tools into one
Retrace integrates code profiling, exception tracking, application logs, and key metrics to make it easy to solve problems. 
Get Started with Retrace Today
Application performance monitoring for your stack
Quickly identify which part of your application stack is the bottleneck and which web requests are being affected.
Slow application dependencies

Slow SQL Queries

Slow web requests

Top application errors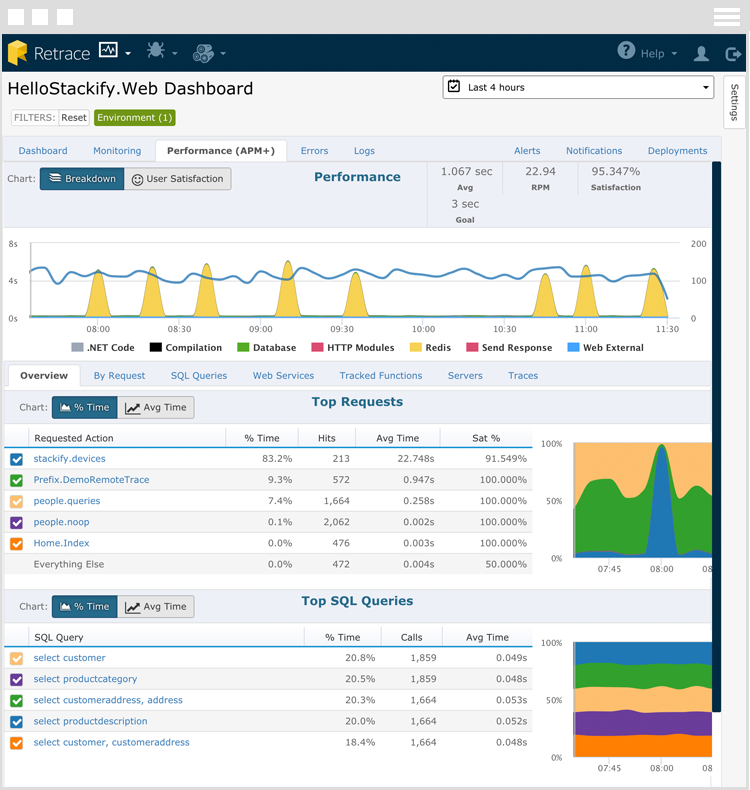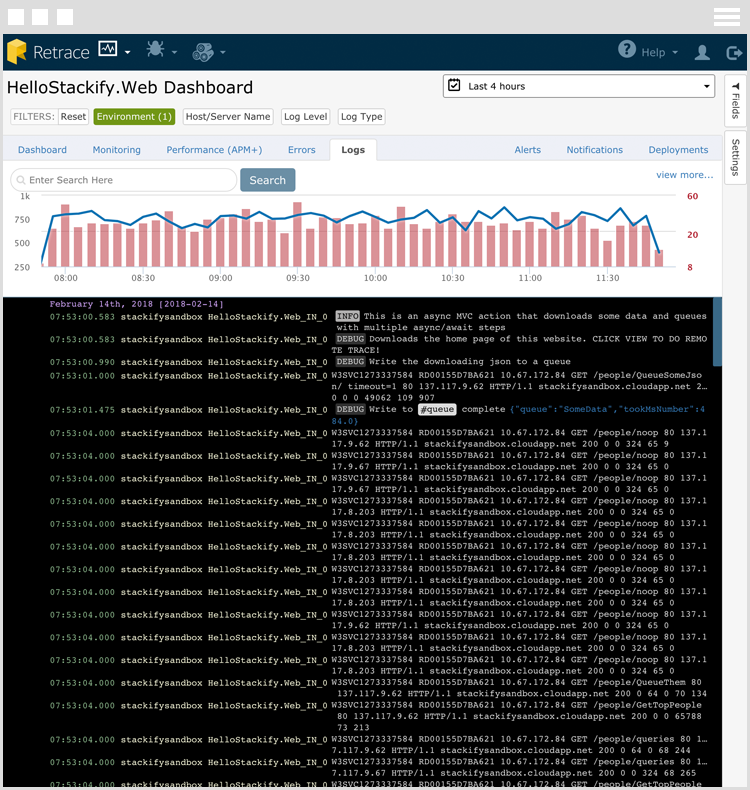 View your application logs from anywhere
Easily aggregate your logs from common logging frameworks.
Integrated error & web request profiling traces

Support for log tags & structured logging

Log monitoring
Find every exception in your code
Quickly find exceptions in your code before your customers do.

View related logging to an exception

Identify unique exceptions

Monitor exception rates

Find application bugs quickly!
Common logging frameworks are also supported for reporting exceptions to Retrace.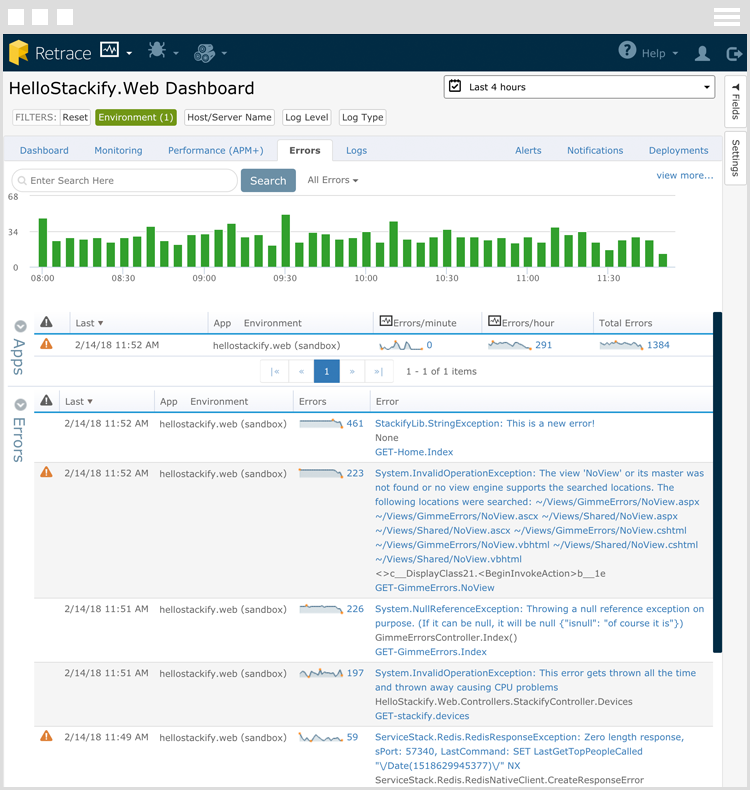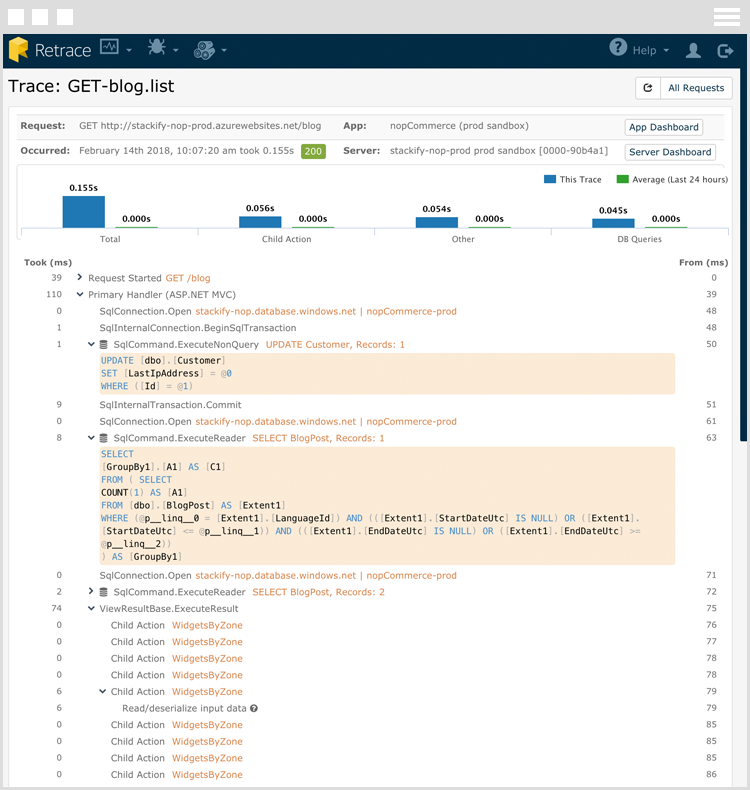 Retrace your code with lightweight code profiling
Retrace uses lightweight profiling to capture critical details about what your code is doing. Get deep, code-level insights into your application's health. We call it Retrace because you can literally retrace what your code is doing!
Key methods in common libraries

SQL queries

External HTTP calls

Exceptions

Log messages

… and much more
Track and monitor all key application & server metrics
Monitor everything about your servers and applications in one place. Retrace includes powerful monitoring capabilities.
Charting, alerts, & notifications

Server monitoring

Windows Performance Counters & Java mBeans

Custom application metrics via Stackify SDKs

Error rates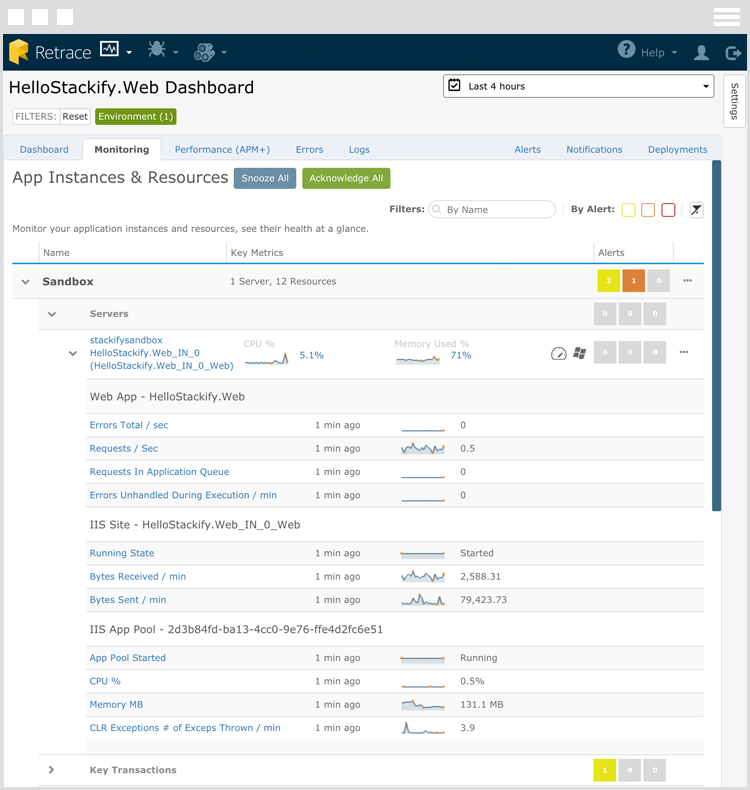 Retrace works out of the box with your .NET or Java stack
Retrace integrates with your existing tools
Watch a 90 second video on Retrace

Want to see a live working demo?