Stop Paying New Relic's High Prices
Retrace is a powerful and affordable alternative to New Relic
Companies are switching to Retrace every day for many reasons. One of those reasons is New Relic's pricing is too high and they keep raising their prices.
See why developers choose Retrace for their application monitoring.
7 Reasons Developers Pick Retrace Over New Relic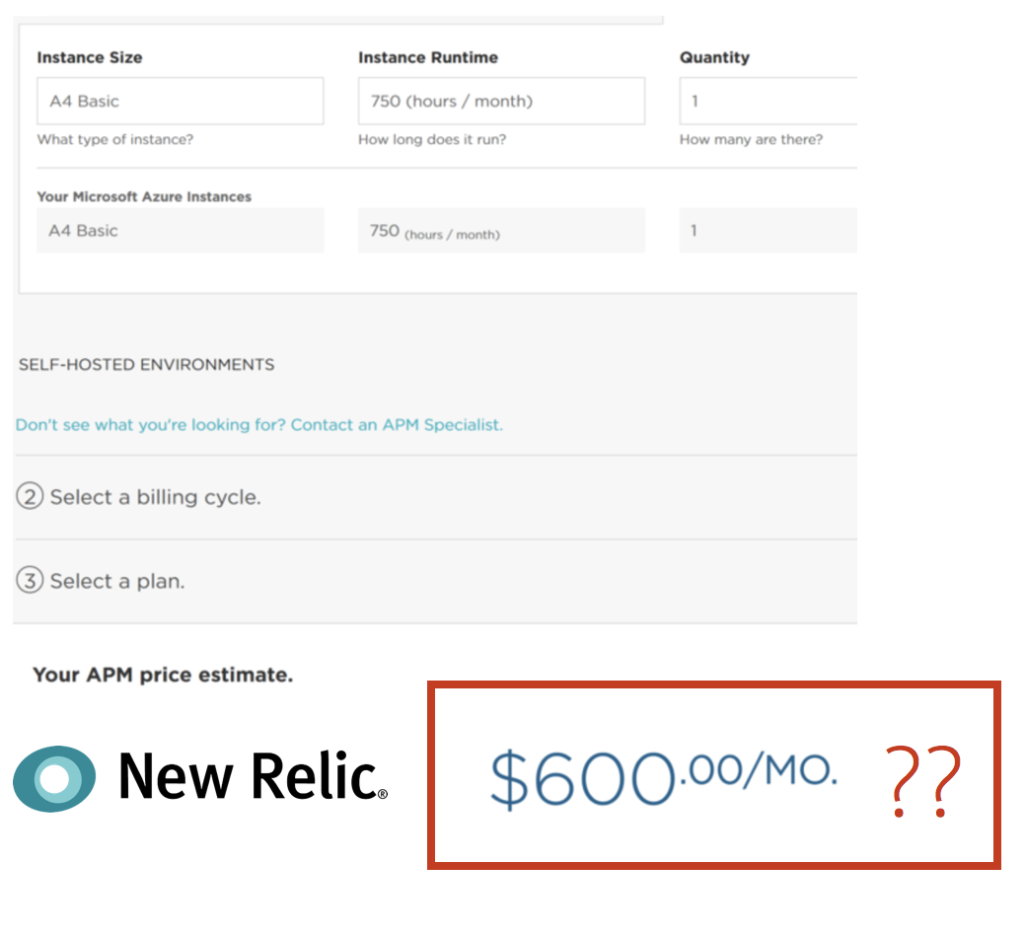 1. Affordability
Retrace APM starts at $25/month and pre-production is only $10/month. Compare our pricing to New Relic's pricing which can be $600/mo!
2. Integrated Logging
New Relic's product is missing one of the most important functions developers need to troubleshoot problems and optimize their software. Retrace includes advanced error and log management as part of our standard pricing.
3. Easy to Use
Devs love Retrace because it is simple to use and easy to identify application problems. New Relic provides a lot of data, dashboards, and performance views which can be overwhelming and confusing for developers. Retrace combines code level performance, application metrics, errors, and logs so you can find and fix application problems faster.
4. More Detailed Code Level Traces
Retrace provides more code-level details. Our goal is to help developers understand every millisecond spent in their code.
5. Broader Support for Dependencies & Frameworks
Unlike New Relic and most other APM tools, Stackify's entire platform is written in .NET. Because of that, we have fantastic support for ASP.NET, .NET, .NET Core, Microsoft Azure, and related technologies. Dozens of common application frameworks and dependencies are supported.
6. Designed for Pre-Production
Traditionally APM products have been too expensive to use in QA environments. We would argue that they are needed there the most to find problems before they get to production. Retrace starts at $10 a server for non-production.
7. Prefix + Retrace Cover the Entire Development Lifecycle
Prefix, a free .NET profiler that provides instant feedback to understand what your code is doing and how it performs. By utilizing Prefix during development and Retrace in QA environments, you can drastically improve quality and confidence of application releases.  
Everything Dev Teams Need – A Fraction of the Cost
Compare Retrace prices to common APM and developer tools. See how much you can save!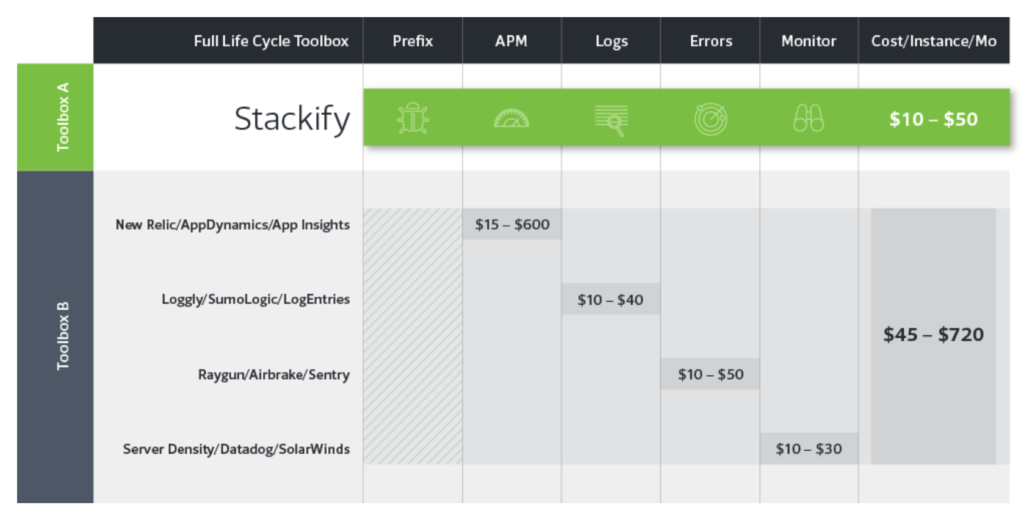 "I've spent most of my career as a consultant at major corporations. Some of my smaller clients have asked that I take on operational roles, but it felt like there was too much—until I found Stackify. Now I can see trouble spots and drill in. Instead of having to spend all my time finding the hotspot, I can now spend that time fixing the hotspot."
"I am using Stackify to monitor a multi-tier application in the cloud, and was amazed at the easy set-up with no extra configuration. Competitors seemed overly confusing, and costs would have exceeded our total hosting cost. Stackify was an easy choice. Honestly, we haven't experienced a single drawback."

[ GetApp + Capterra + G2 Crowd ]
Retrace works out of the box with your stack.