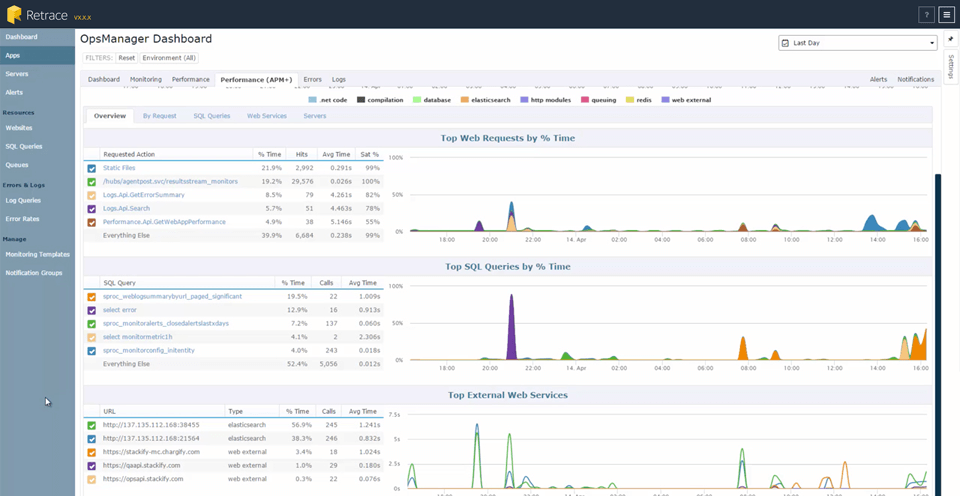 Devs don't want Ops' job—they want theirs to be easier.
Retrace enables developers to quickly find bugs and improve application performance on QA/test and production servers. Retrace provides developers with a solution specifically designed to give them the visibility, data, and actionable insights they want and need.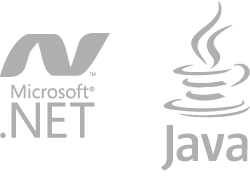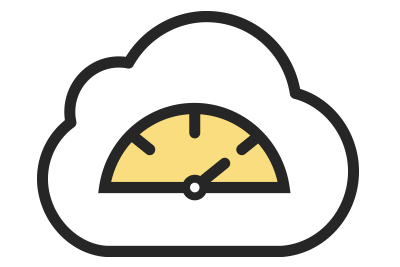 SaaS-based APM
Retrace is easy to install and use; it just works. Today's dev teams need a solution that's SaaS-based and ready to scale, so we built one just for them.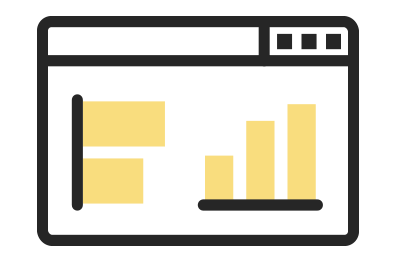 Designed for Devs
See more with less effort. Retrace offers a single pane of glass for code performance and metrics, including integrated errors, and logs.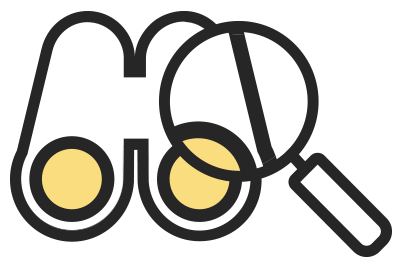 Deeper Code Insights
Retrace works with most common app stacks and can even show things like which cache key is being used, names of queues, etc.
Retrace works out of the box with your stack

Azure

Windows

AWS

Linux

Redis

Tomcat

PostgreSQL

MySQL

MongoDB

Oracle

Elasticsearch
Fill out the form below to set up a live demo.
Take a Retrace Quick Tour!
How is Retrace different than traditional APMs?
Developer teams need access and visibility to code performance once it's deployed to a remote server or device.
Retrace helps rapidly improve app performance by providing developers with greater visibility and access to their code once it's been deployed to a server. It also connects to Prefix, closing the loop on the entire application lifecycle.
Thousands of developers
in thousands of companies
are rapidly improving their applications with Stackify.
Are you? Give us a shot. Both tools are easy and affordable.
Tired of chasing bugs in the dark?
Retrace your code to find bugs and improve performance
Retrace combines several tools every development team needs:
Try it Free for 14-Days

APM
Retrace collects data about your application's performance and health. The combination of all of this data in one place plus a simple to use user interface for developers makes Retrace very different than every other APM solution you have ever used. Learn More About Retrace APM

Logging
Application and server logs are typically the eyes and ears for developers when it comes to troubleshooting application problems. Retrace provides developers a unique log management experience by fully integrating application logs and errors together. Learn More About Retrace Logging

Error
Retrace can collect errors in multiple ways. When using our full APM with code profiling, we are able to collect exceptions directly from .NET or Java, without any code changes! Retrace also accepts any errors reported directly from your code via your logging libraries. Learn More About Retrace Error Monitoring

Metrics
Application metrics are available from a wide variety of sources and viewing all of them from one place has long been a problem. Retrace solves this problem by providing comprehensive application monitoring. Learn More About Retrace App Metrics