The Dev Tool for Diagnosing
App Performance Issues
Profiling + Metrics + Errors + Logs + App & Server Monitoring
We eliminate black boxes, giving dev teams visibility to all the data they need, in a single view, to deploy better applications faster.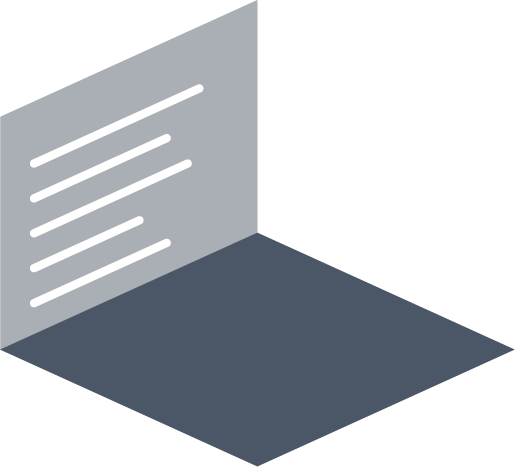 Prefix
Better-built apps deploy better. Get integrated logs, errors, live traces and more while you're writing code.
Free & Premium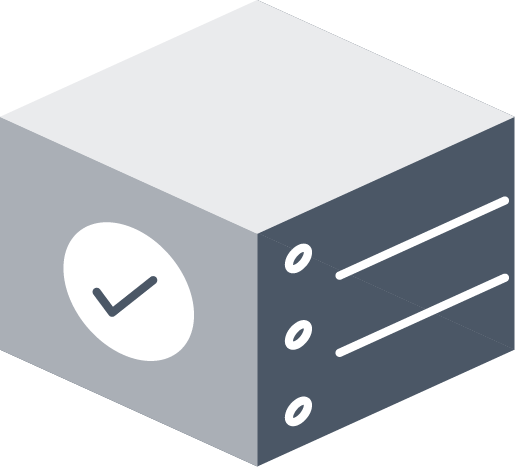 Retrace (Pre)
This easy to set up, fully integrated super tool helps you deploy faster and with greater confidence.
Starting at $10/server/mo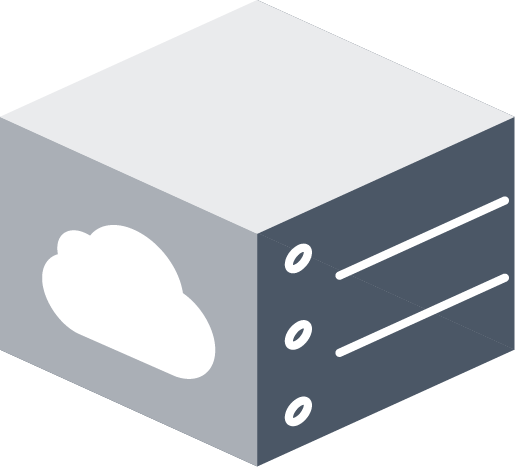 Retrace (Prod)
Our most powerful version has advanced alerts of production applications and environments.
Starting at $25/server/mo
Tour Prefix in 90 Seconds
Tour Retrace in 90 Seconds
"The company touts its product as 'built for developers by developers' and it shows. I found its deep application insight and exceptional data presentation for APM so impressive that it merits our Editors' Choice award in the APM category."
Paul Ferrill, PCMag
Leaders of Top Development Teams Trust Stackify
"We originally started with the free version of Prefix. Once we enabled Retrace, we combined the tools and started relying on them much heavier than we had before. We loved the monitoring feature in production! You can't go wrong with real-time logs and analytics on your apps."
"Retrace and Prefix have ensured that performance is an integral part of our development process.
"Since using Stackify, the silence from end users about performance problems has been deafening."
"Until Stackify, there was no one tool to do monitoring, performance dashboards, log aggregation, APM and more. Stackify provides all of this functionality out of the box, in one package, and provides you the actionable insights necessary to target problems when and where they happen."
Stackify is Different from Other Profiling & APM Tools
Traffic Lights or Dev Maps?
Traditional profilers are too limited in the scope of their insights. Similarly, existing APMs are like expensive traffic lights for Ops teams. They can alert you if things in production are bad, but they fail to give developer teams the details they need to optimize application performance in all environments.

Stackify products are like magical developer maps. Our tools are specifically designed to help developers diagnose the root cause of app performance and behavior issues. Stackify products track deep, code-level details in real-time, and provide actionable insights to fix problems quickly.
See how Stackify compares to:
Profiling
+
Metrics
+
Errors
+
Logs
+
App & Server Monitoring
Stackify covers every environment you've got.
"Using Retrace and Prefix, I was able to identify an issue related to having multiple web API calls requiring exclusive access to ASP.NET session causing a 500 millisecond delay on what we originally thought would be asynchronous web API calls.
"By testing out a small refactor to change many of our sessions to read-only, our performance on some requests and therefore page loads has improved greatly. And by using deployment tracking, we will be able to better see the improvements on the timelines."
Top companies trust Stackify!
Everything Your .NET or Java Team Needs — A Fraction of the Cost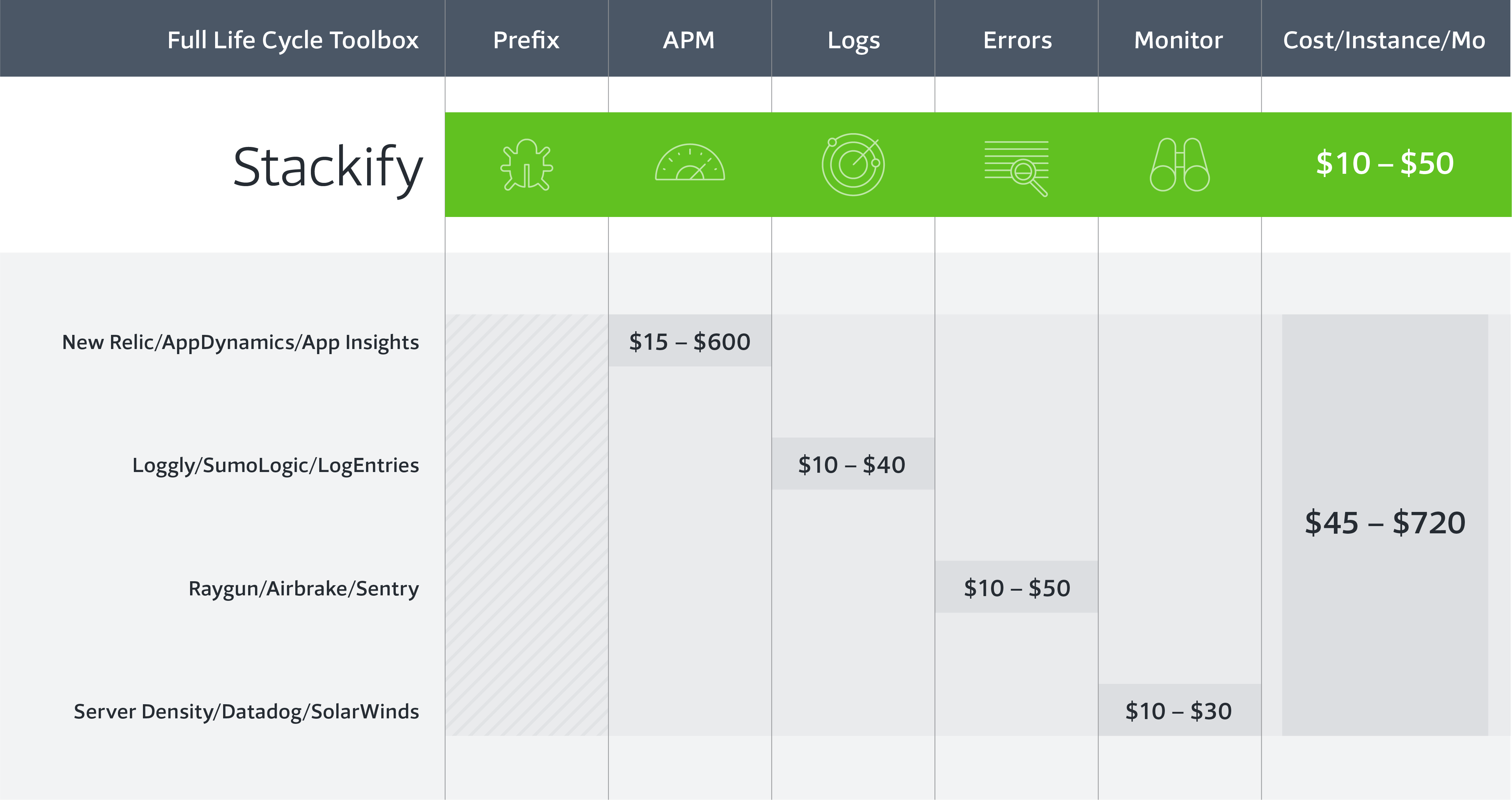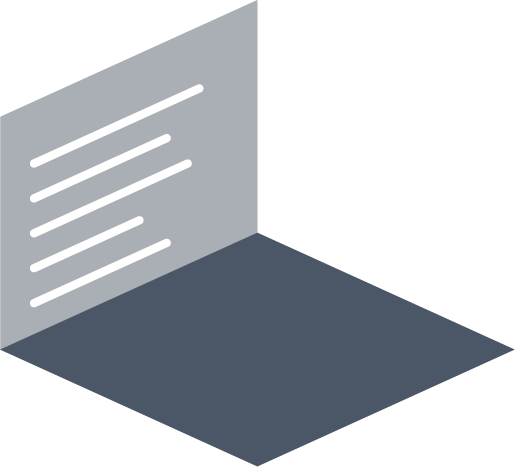 Prefix
Free & Premium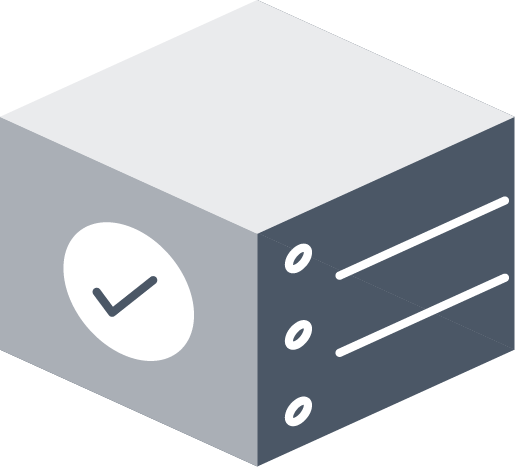 Retrace (Pre)
Starting at $10/server/mo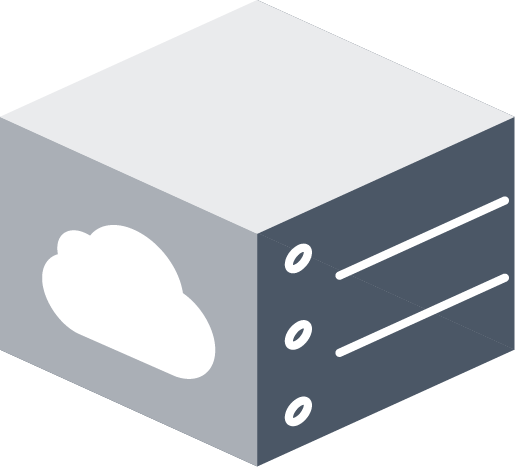 Retrace (Prod)
Starting at $25/server/mo
How Can Stackify Help You?