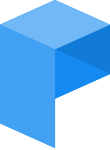 Prefix
Lightweight profiler helps you debug and pre-fix application problems.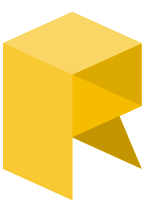 Retrace
Manage performance of all your apps and servers. Retrace what your code is doing to quickly fix problems.
Prefix
For your Dev Box
Free
(Seriously)
Lightweight code profiler
View performance and usage of:
-SQL queries
-Web service calls
-Caching
-Queuing
-and much, much, more
Find hidden application errors
View logs statements
Client-side JavaScript performance
Download
Retrace Production
For Apps in Production
$25 | $50
/Per Month*
≈ Per Server (Single Core) | ≈ Per Server (Multi-Core)
Code-level performance tracking
App performance reporting & dashboards
Server & application metrics
Log searching and monitoring
Error tracking & monitoring
Alerts & notifications
30 day retention for detail data
1,000 errors/logs per device per min
Try It Free for 14 Days
---
Longer data retention and higher logging rates are available.
Retrace Dev/Test
For Apps on a Pre-Prod Box
$10
Per Month
≈ Per Pre-Production Server
---
All production features with 3 limitations
7 day data retention
No alerts/notifications
Rate limited to 100 errors/logs per device per min
Try It Free for 14 Days
*Stackify Retrace billing is pro-rated by the hour so you never overpay!
Detailed metered pricing info. is available:
Not Ready for the Big Guns?
Frequently Asked Questions
What kind of support do you offer?
Support is available Monday through Friday 8am to 5pm Central time via our support site or email [email protected].

Can I cancel my service at any time?
Of course. If you decide that Stackify isn't for you, simply cancel anytime. You will only be billed for the amount of usage metered for the current billing period to date. We hope that you'll give us the chance to prove our value to you before you cancel the service.

Where can I get additional information?
In addition to the information found on our site, we have a wide-ranging series of videos featuring our COO. You can access them here.

How do I convert my Stackify trial to a paid account?
Simply go to your Account Settings page and choose Upgrade Subscription. If someone else will be upgrading your account, you can get more information here.

What happens when my trial ends?
When your trial ends, your account will be deactivated and your database deleted. If at that point you need more information, please contact us at [email protected]. We'll be happy to answer any remaining questions to ensure your satisfaction.

How do you bill for Azure Web Apps?
Azure Web Apps are priced based on the size of your App Service Plan, not per Web App. An App Service Plan could be 3 server instances hosting 20 Web Apps. The price would be for the 3 instances from the App Service Plan.