You may have a profiler, but do you have a Prefix?
Prefix isn't a standard code profiler. It displays details per web request so you can understand what your code is doing and how long it takes (i.e. "what did my code just do?").
Find a bug—you're a hero.
Find SaaSquatch—you're a legend.
Immediate code insights.
Instant download.

Prefix provides an instant feedback loop to see what your .NET or Java web app is doing.
Find and fix bugs before they get to production = you're a god.
Download for FREE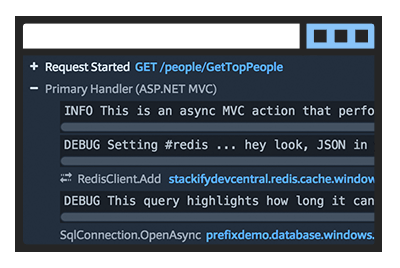 View your logs by request
Stop sorting through messy log files. See the exact log messages for a single web request.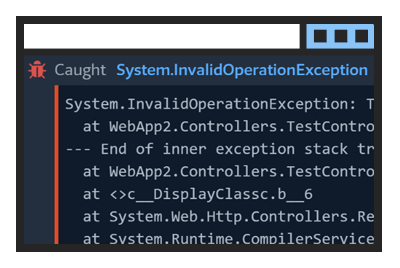 Find hidden exceptions
Prefix can instantly show you all the exceptions hidden in your code.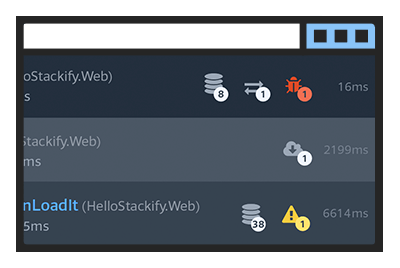 Quickly spot suspicious behaviors
People see things with Prefix they never expected. Why does that web request do 38 database calls?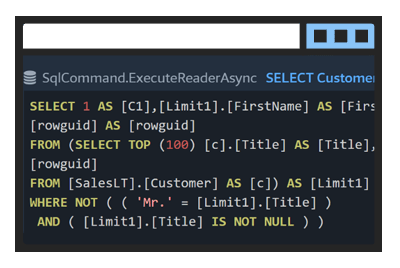 View SQL queries
Including SQL parameters, affected records and how long it took to download the result set.
Prefix

: It's Lights Out for Bugs!