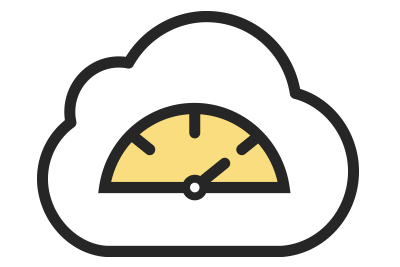 SaaS-based App Performance
Mastering app performance in the cloud is easiest and most affordable with Retrace. It's easy to install and ready to scale with your needs. How well do you understand APM?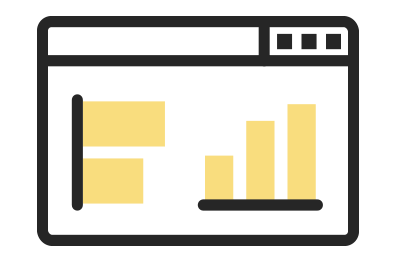 Designed for Dev Teams
Get much more with Retrace by combining APM, logs, errors, monitoring, and metrics into one tool. for both QA and production environments. How much can you save with Retrace?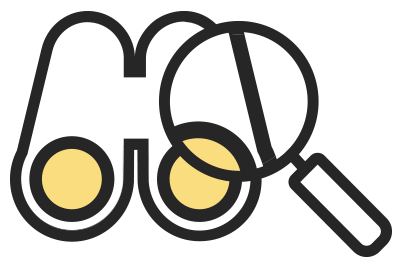 Deeper Code Insights
Lots of data isn't helpful, you need to know 'why' in order to fix issues fast. Retrace gives you more, like which cache key is being used, names of queues, etc. Why are more teams choosing Retrace?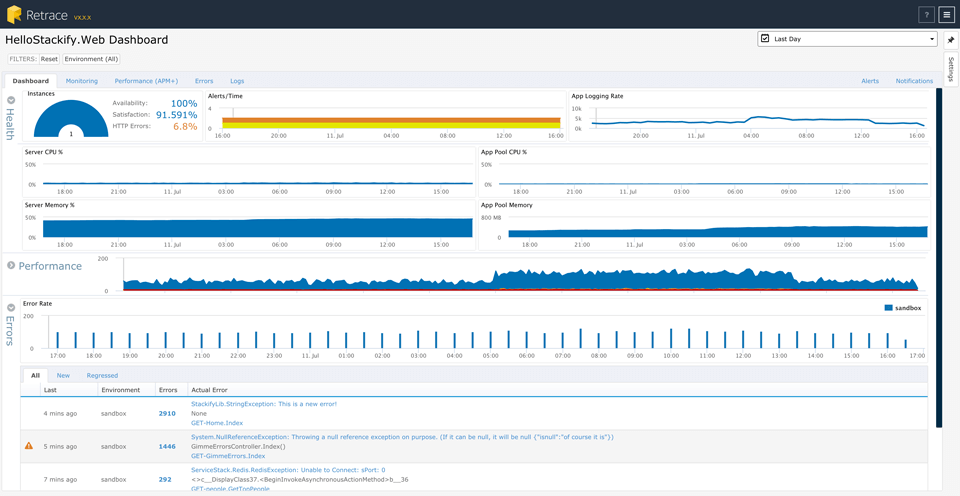 Retrace is a Fully Integrated, Multi-environment, App Performance Super-power
Starting at just $10/server/month, any team can afford to use it in pre-prod, production, at scale, whatever!
Start Your 14-Day Trial Today!
Compatible with ASP.NET & Java web applications.
1. Create a login with this form.
2. Follow simple install instructions.
3. See valuable performance insights in minutes!
Retrace is SaaS-based and affordable for pre-prod and production servers.
Retrace starts at only:
$10

/mo

QA/Pre-prod Servers

$25-$50

/mo

Production Servers
Tour Retrace in 90 Seconds
Tired of chasing bugs in the dark?
Retrace your code to find bugs and improve performance
Retrace combines several tools every development team needs:
Try it Free for 14-Days

Application Performance Management (APM)
Retrace collects performance data about your application at the code level. Quickly identify why your application is slow, how to improve performance and much more. Retrace provides a wide array of insights and monitoring capabilities for developers. Learn More About Retrace APM Features

Application & Server Logging
Application and server logs are typically the eyes and ears for developers when it comes to troubleshooting application problems. Retrace provides developers a unique log management experience by fully integrating application logs and errors together. Learn More About Retrace Logging Features

Error Tracking & Monitoring
Retrace can collect errors in multiple ways. When using our full APM with code profiling, we are able to collect exceptions directly from .NET or Java, without any code changes! Retrace also accepts any errors reported directly from your code via your logging libraries. Learn More About Retrace Error Monitoring Features

Server, Application & Custom Metrics
Application metrics are available from a wide variety of sources and viewing all of them from one place has long been a problem. Retrace solves this problem by providing comprehensive application monitoring. Learn More About Retrace App Metrics Features
Retrace works out of the box with your stack

Azure

Windows

AWS

Linux

Redis

Tomcat

PostgreSQL

MySQL

MongoDB

Oracle

Elasticsearch
"Retrace helped us avoid some disastrous downtime by alerting us to disk getting full problems, hot CPU, and memory usage. We were able to 1) do some quick work to keep the servers running and 2) find the problems in our app that led to the situation in the first place."Steven Roberts, Team Lead/Architect, goPMO
Unlike other tools on the market, Retrace provides a simple and holistic experience for developer teams by combining APM, errors, logs, metrics, and monitoring into one, affordable tool.
Release Overview
Release Date: 9/18/2017
Notable Feature: APM for Azure WebJobs

Azure WebJob Discovery – continuous discovery of Azure WebJobs

Azure WebJob APM – full support of Azure WebJobs

Moving away from tracking at the domain level and starting to track the complete tokenized URL for APM

APM profiling for Azure Cosmos / DocumentDB – does not include query details
Keeping fewer profile debug files
to view release feature details