Retrace is a Game Changer for Dev Team Deployments
Retrace gives developer teams visibility to critical application performance and behavior data so they can deploy better applications faster.
Profiling + Metrics + Errors + Logs + App & Server Monitoring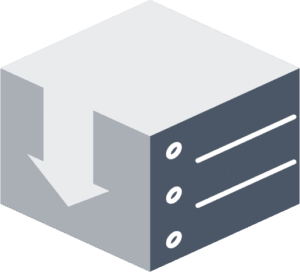 Easy to Install & Use
Mastering deployment of cloud applications is simple and affordable with Retrace.
It's easy to set up, quick to learn, and ready to scale with your needs.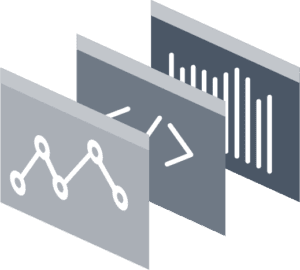 More Features, Less Cost
Get to solutions faster with
combed APM, logs, errors
& monitoring across
environments. The most
bang for your buck with no
annual commitment.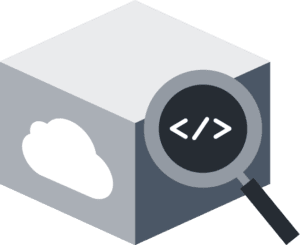 Deeper Insights, One Tool
By aggregating code-level
insights, Retrace gives you
more information about
what your code is doing and
why, no matter where the
application is running.
Tour Retrace in 90 Seconds
View a Retrace Product Demo
"The company touts its product as 'built for developers by developers' and it shows. I found its deep application insight and exceptional data presentation for APM so impressive that it merits our Editors' Choice award in the APM category."
Paul Ferrill, PCMag
Top Development Teams Rely on Retrace
"We originally started with the free version of Prefix. Once we enabled Retrace, we combined the tools and started relying on them much heavier than we had before. We loved the monitoring feature in production! You can't go wrong with real-time logs and analytics on your apps."
"Retrace and Prefix have ensured that performance is an integral part of our development process.
"Since using Stackify, the silence from end users about performance problems has been deafening."
"Until Stackify, there was no one tool to do monitoring, performance dashboards, log aggregation, APM and more. Stackify provides all of this functionality out of the box, in one package, and provides you the actionable insights necessary to target problems when and where they happen."
Start seeing immediate code performance and behavior insights in QA, staging, production or all of the above!
Set up your free trial in 3 simple steps:
Create a login.

Follow simple instructions to set up Retrace.

See app performance insights in minutes!
After your trial ends, pre-production servers are only $10/month. Production servers start at $25/month.
Retrace supports ASP.NET and Java Applications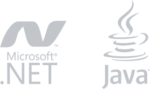 Everything Your .NET or Java Team Needs — A Fraction of the Cost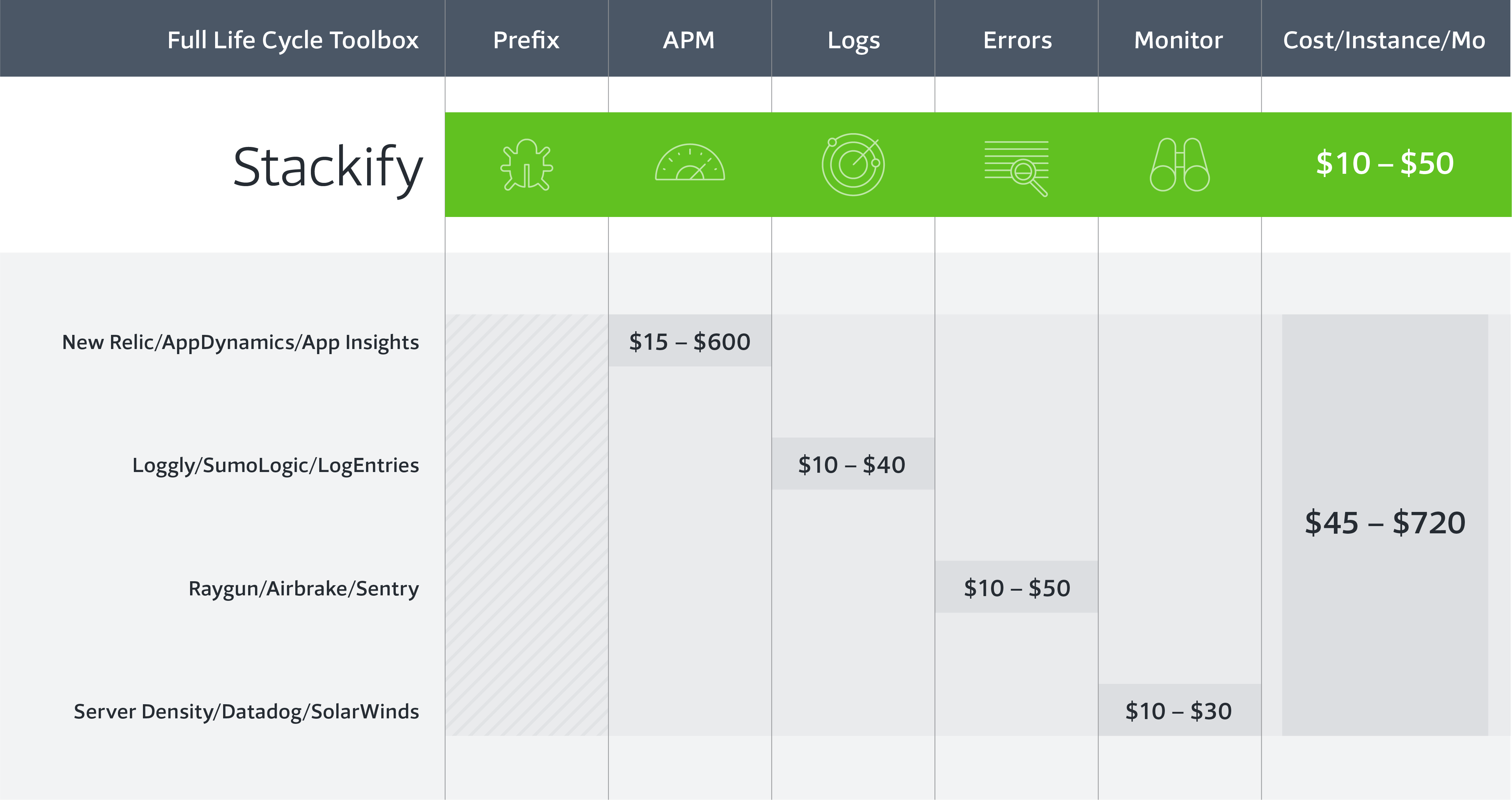 Your developer team saves more than just money with Stackify:
Save your sanity
Save your jobs
Here's how:
Prefix: View logs by request, find hidden exceptions, view SQL queries and more—real time—from a beautiful, browser-based UI.
Learn More
Retrace (Pre) + Retrace (Prod): Perfect your team's ability to deploy high performance applications at the speed of Agile.
Learn More
Stackify bills for actual data usage per production server per hour.
This is only an estimated monthly cost.
Tired of Chasing Bugs in the Dark?
Retrace combines several tools that are critical to every developer team.
Top companies trust Stackify!
How Can Stackify Help You?