Improve Your Code with Retrace APM

Retrace supports .NET, Java, PHP, Node.js, Ruby & Python applications
Retrace integrates code profiling, error tracking, application logs, and more
Quickly troubleshoot problems and identify ways to optimize your code
Deep Performance Insights
Retrace collects detailed snapshots of what your code is doing and how long it takes
More Features. More Affordable. One Tool.
Retrace goes beyond APM to give developers all the tools they need in one easy to use solution
What is Your App Score?
APM solutions collect a lot of data about the performance of your applications.
Only Retrace combines all of this data in to an easy to understand App Score.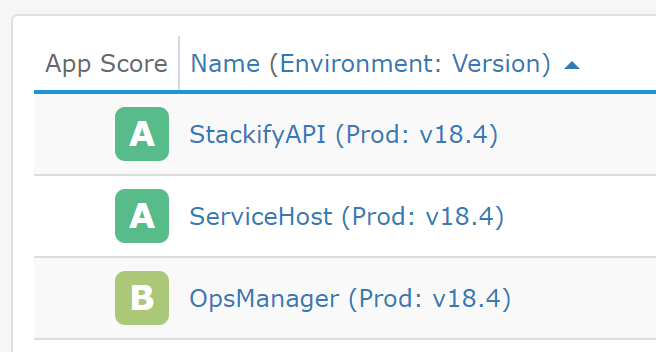 Monitor User Satisfaction
Are your users happy or mad? Retrace allows you to
monitor
your user satisfaction. By using the industry standard apdex scoring, Retrace is able to identify which requests are fast, sluggish, too slow, or failed.
Satisfaction scoring allows you to easily monitor in real time how your application is performing.
Track Deployments and Your Improvement
Retrace's deployment tracking makes it easy see if the performance of your application has changed due to a deployment.
Quickly identify if performance or error rates were changed from deployment to deployment.
Retrace integrates with Team City, Jenkins, Octopus Deploy and many other common deployment tools.
Find the Slowest Part of Your Stack
Retrace automatically instruments your application and tracks usage of dozens of common frameworks and dependencies. Including things like SQL, MongoDB, Redis, Elasticsearch, and much more. 
Quickly answer these types of questions: 
Is a certain SQL statement slowing you down?
Is Redis slower all of a sudden?
Specific HTTP web service down or slow?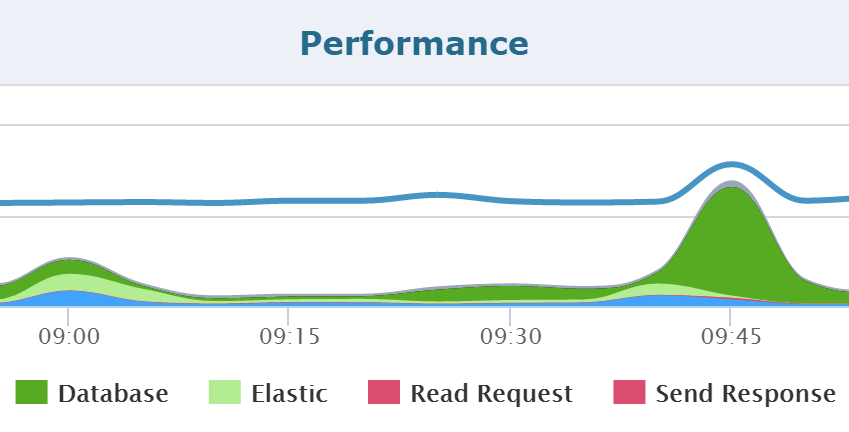 Identify Top Web Requests
Built-in dashboards make it easy to quickly identify which web requests or transactions, are happening the most and take the most amount of time.
Retrace also supports advanced reporting features that makes it easy to review the performance of every request, not just the top 5.
See SQL Query Performance
Quickly see your top SQL queries based on number of executions or their percentage of total time. Retrace uniquely identifies every SQL query you execute, giving you very detailed reporting. 
Retrace can even show you which transactions in your application are calling that SQL statement.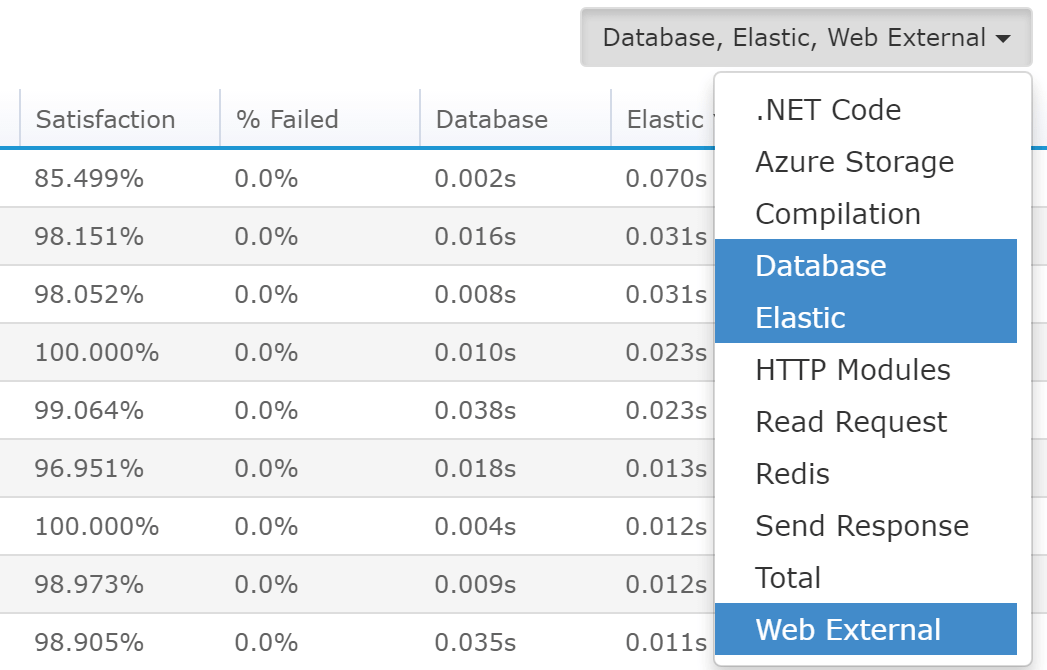 Get Advanced Performance Reporting
Retrace collects a lot of great details about your application stack and which parts impact your performance. 
Retrace makes it easy to identify which web requests are impacted the most by SQL, Elasticsearch or other dependencies. In addition, you can see several other key performance metrics:: 
Method – GET vs POST
# of requests
% total time
Avg time
Satisfaction score
% failed
Collect Code-Level Performance Tracing
Retrace collects an amazing amount of details about what is happening at the code level within your application. It is a gold mine for developers who are trying to troubleshoot bugs and look for ways to optimize their code. 
Web request length and context details
SQL queries
Log statements and exceptions
Interaction with dozens of dependencies like NoSQL, caching, etc
External HTTP web service calls
View All Application Errors
Since Retrace can collect data as a code profiler, it also has visibility to exceptions that occur. You can also send exceptions to Retrace from your favorite logging framework like log4net, NLog, logback, log4j, etc.
Robust error tracking and monitoring is included as part of Retrace.
Automatic Instrumentation for Your Stack
Dozens of common frameworks are support out of the box with no code changes.
Some of the supported libraries:
SQL Server, Oracle, PostgreSQL, MySQL
MongoDB
Elasticsearch
Redis
AWS, Azure
See a full list of supported frameworks in our support docs.








Get Started with Retrace Today