Continually optimize performance bottlenecks | Proactively improve application performance

Retrace integrates code profiling, error tracking, application logs, and more
Quickly troubleshoot problems and identify ways to optimize your code
Deep Performance Insights
Retrace collects detailed snapshots of what your code is doing and how long it takes
Take user satisfaction to another level
Go beyond Apdex score with the proprietary performance metric we call App Score.
User satisfaction Apdex score report

Proprietary App Score

Applications receive a letter grade

Measures satisfaction, performance, error and server metrics for the previous 7 days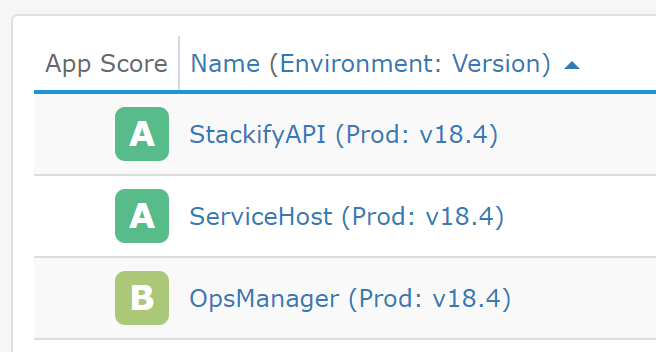 Track Deployments and Your Improvement
Quickly identify if performance or error rates were changed from deployment to deployment.
See exactly when, where, and how deployments happen

Click through deployment markers for actionable insight

Automate deployment tracking integrations with your CI/CD tool of choice

Directly attribute changes in application performance to specific deployments
APM + Logging + Actionable Insight
Retrace goes beyond standard APM to give developers all the tools they need in one easy to use solution.
"My favorite part about Retrace is the error detection and integration with logs."
See Retrace in action in our live sandbox
Automatic Instrumentation for Your Stack
Dozens of common frameworks are support out of the box with no code changes.
Some of the supported libraries:
SQL Server, Oracle, PostgreSQL, MySQL
MongoDB
Elasticsearch
Redis
AWS, Azure
See a full list of supported frameworks in our support docs.








Get Started with Retrace Today