Real User Monitoring (RUM) - coming soon!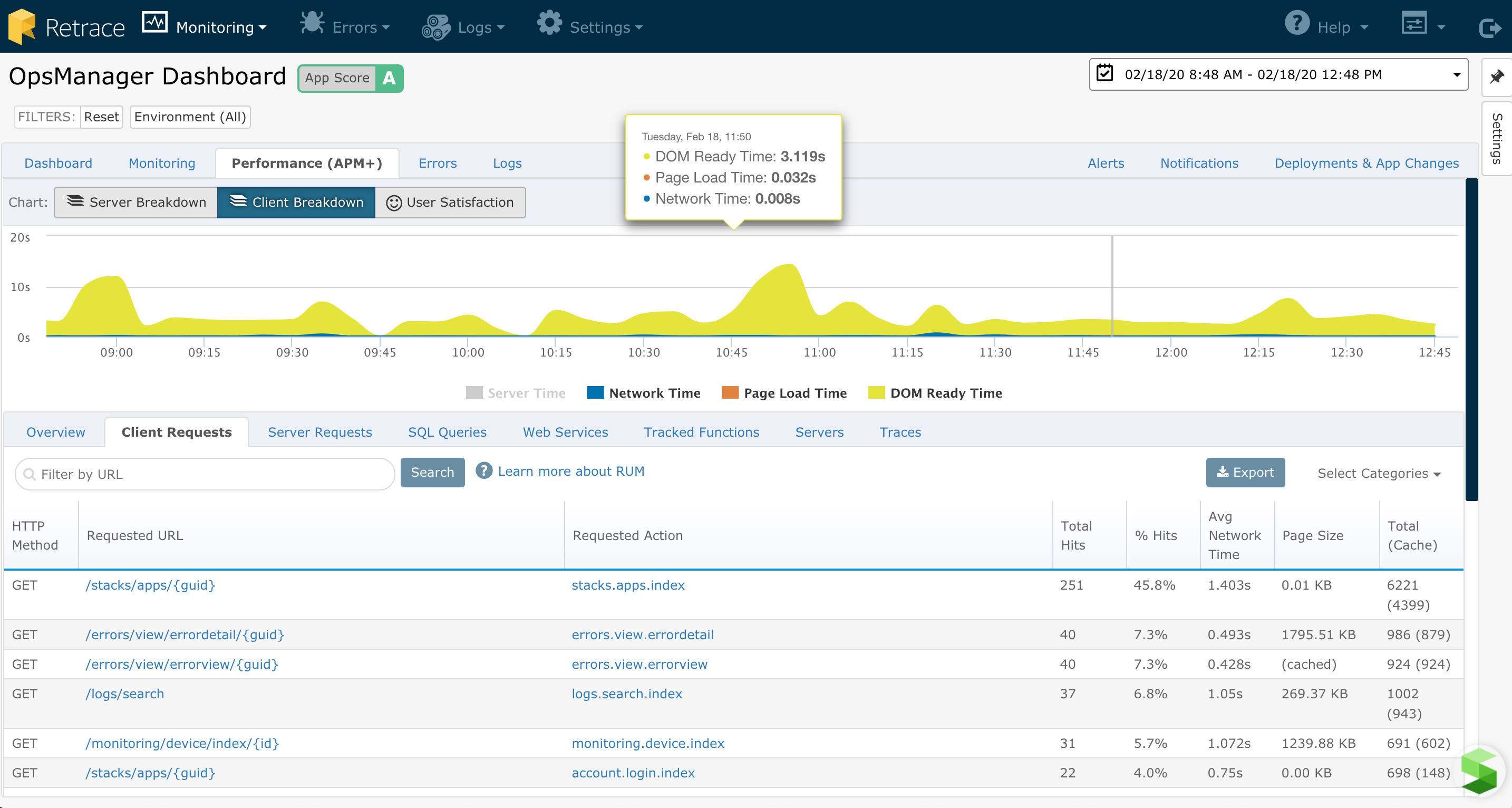 Monitor front end and back end code together
Reduced Time To Resolution
Accurately locate and resolve bottlenecks faster
Decrease page load times for a more intuitive experience
See The Big Picture With Retrace
With a broader perspective into the performance of their technology; Retrace users find it easier to understand the nuances and hidden complexity in performance optimization.
Have The Whole Pie
Client-side traces are merged with their server-side counterpart so you get a complete slice of the entire request and response for your application.
Accelerate Web Performance
Identify exactly where customers are experiencing performance issues and deliver a resolution faster than ever before.
RUM and APM Under One Roof
Combine real user monitoring (RUM) and Retrace APM for improved visibility into the entire landscape of your application's performance.
Get Started with Retrace Today