Prefix collects all the data you need to understand what your code is doing before it goes to production. 
Built on Stackify's powerful, proven technology, but it's so lightweight it will never slow you down.
Free is great, but power users love to use Premium features to:
Understand what your code is doing and find bugs you didn't even know existed.

Smart suggestions
Prefix will warn you if your code is running the same SQL query multiple times, not closing a SQL connection and more.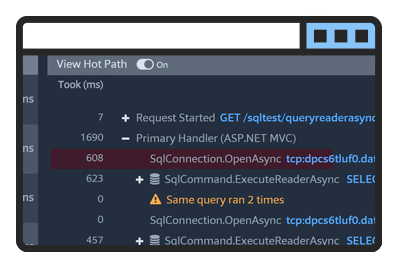 Track any method in your code
Customize Prefix's profiler to track any method from your code or third party library. Track down slow methods.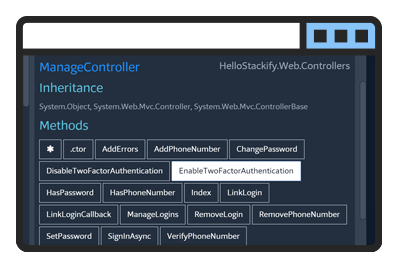 Trace transactions across servers
View what your code is doing on remote servers in real time! Requires Retrace on the servers.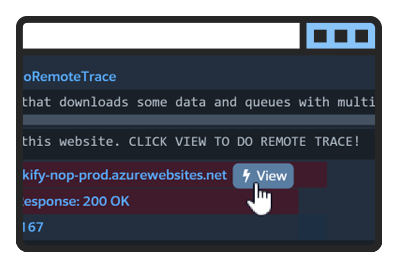 Compare performance
Instantly compare performance stats from QA & Prod to your local request. One click to compare all details in Retrace. Requires Retrace on the servers.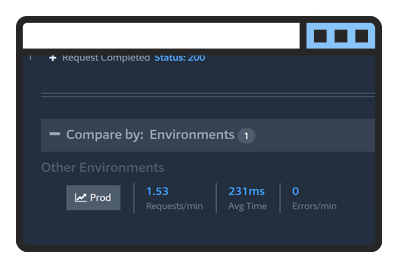 Prefix is perfect to run on your second monitor!
Want to see see Prefix in action?

Not sure what the differences are between Prefix and Retrace? No problem!

For your workstation
Lightweight web request profiler

For your servers
Developer friendly APM