A Recap from Microsoft's Most Valuable Professional (MVP) Global Summit
| April 4, 2018

The Microsoft Most Valuable Professional (MVP) program is, according to Microsoft, given to "technology experts who passionately share their knowledge with the community". It is a distinction that Microsoft awards to non-Microsoft employees who help other members of the development communities, either by answering (correctly!) to questions in forums, writing blog posts, presenting at events, making sample code available, among others. The award is granted on a yearly basis and it is possible to receive it multiple times. It is a way for Microsoft to show their appreciation to those who care and spend their time helping others. It started in the United States but rapidly spread across all continents.
I was first awarded MVP in 2015, back then I was in a category called ASP.NET which got merged into Visual Studio and Development Technologies. I think it was because I had a fairly popular blog on development (Development With A Dot) since 2008 and had written a couple of e-books on Microsoft technologies. I had also been invited to speak on a couple of events, including a Microsoft TechDays, and was involved in open-source projects like NHibernate, so I may have gotten Microsoft's attention.
MVPs don't receive any payment whatsoever from Microsoft. We don't have to follow their instructions or are in any way told what to do, but we do have a code of conduct and are bound to certain rules, like, do not disclose confidential information that we are given by Microsoft.
One of the benefits of being a Microsoft Most Valuable Professional (MVP) is the chance to attend the Global Summit. The MVP Global Summit is where all the MVPs in the world get together in Bellevue and Redmond, WA. In recent years, it was usually held in November, but this year got moved close to Spring (March 4-7).
The Summit is a unique experience: we get to see and talk to all the Microsoft people that we typically only see and hear on the Internet…
Scott Hunter (@coolcsh)
Scott Hanselman (@shanselman)
Jeff Fritz (@csharpfritz)
Miguel de Icaza (@migueldeicaza)
Anders Hejlsberg (@ahejlsberg)
Mads Torgersen (@madstorgersen)
David Fowler (@davidfowl)
Jon Galloway (@jongalloway)
Rich Lander (@runfaster2000)
Kathleen Dollard (@kathleendollard)
Diego Vega (@divega)
Damian Edwards (@DamianEdwards)
Steve Sanderson (@stevensanderson)
Maria Naggaga (@LadyNaggaga)
Mads Kristensen (@mkristensen)
Scott Guthrie (@scottgu)
There are a lot of other community superstars that also hang around. I'm not a big fan of name dropping, but I always see a lot of people that I follow, and was even fortunate enough to talk with some. Occasionally, some non-MVPs get invited too. All in all, there are 2000+ people from more than 70 countries!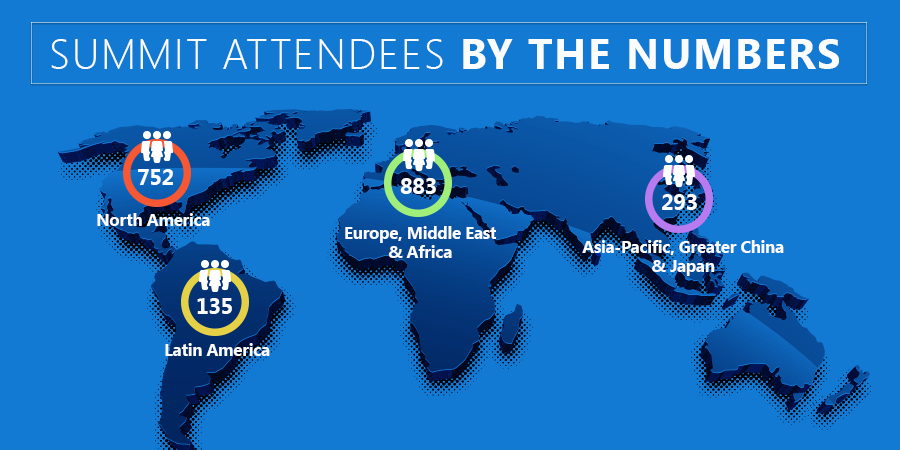 In the 4-5 days that the event lasts, we get to attend technical sessions where the guys behind such technologies as .NET Core, Entity Framework, Azure, and SharePoint, to name just a few, share with the MVPs what will happen in the next versions and ask for feedback. Sessions start at around 8 AM and go throughout the afternoon. The difficulty sometimes is to pick the ones we want, as there are several tracks at the same time.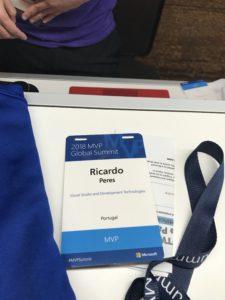 Everything is totally casual. I don't remember seeing any suits there! There is a lot of buzz in social media, Twitter is the preferred way to advertise what MVPs are enjoying – hashtags #mvpbuzz and #mvpsummit get loads of content in the Summit days.
Sadly, every year – and this was no exception – there are a few NDA breaches, where some people just get carried away by the exciting stuff they hear about and mention it publicly: a reason for being excluded from the MVP program.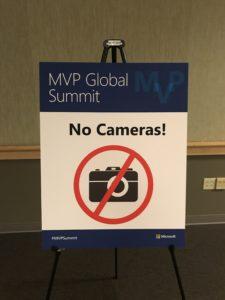 Development communities and magazines whose members are MVPs get together in the session breaks and get the chance to know each other in person. This year I was pleased to meet the editor (and other members) of the DotNetCurry magazine, Suprotim Agarwal (@suprotimagarwal). A merry bunch!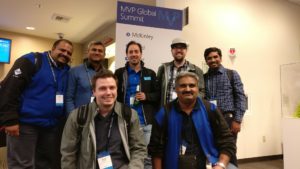 Usually there is a hackathon at the end of the week, which is usually very interesting – some quite promising projects originated here. We get the chance to work on some ideas with the help of Microsoft people and present it to others.
The MVP program turned 25 this year, and there were a few changes: first, a pre-event day was held on the Sunday before the start of the event, with lots of interesting non-technical talks from well-known people from the development community. Troy Hunt (@troyhunt), James Montemagno (@JamesMontemagno), Scott Hanselman (@shanselman), to name just a few, delivered light, well-humored, talks about career development, building an online presence, and running tech communities.
One thing that I noticed this time was, with the recent opening of most .NET and .NET Core APIs, things are already discussed in the open, so there wasn't too much secret stuff – and, of course, you won't hear it from me! I reckon that in other groups – mine is Visual Studio and Development Technologies, such as Azure, Office or Dynamics, things may be a bit different.
In some of the sessions I went to, the audience was asked to vote on whether Microsoft should put effort in implementing specific features in future versions of their products.
In others, we were told what can we expect in the next version of a certain framework. The interaction is usually pretty good, and we get the feeling that Microsoft really cares. Focus groups are formed where MVPs can gather to discuss concrete subjects and maybe come up with initial implementations or fixes. We're talking about 4, 5, 6 people extremely focused on a specific feature or technology, no chit-chat.
But the Summit is not just about the technical stuff: there's also the semi-official social program. Almost every day, there's some party going on somewhere, whether it is a country-specific one, or an MVP group, or whatever. And, of course, people meet all the way along the Microsoft campus. The campus itself is very nice to see, with its 100+ buildings, including the famous tree houses.
And, of course, a visit to the Microsoft Store, and the Visitor Center is a must too:
After the Summit ends, I must admit I got mixed feelings: for once, a whole week of geeky socialization ended, on the other side, it's time to rest and stay for a couple of days in Seattle! It's easy to find other MVPs who did exactly the same!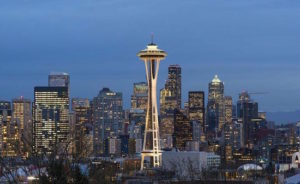 All in all, it's an exciting week and a great opportunity. True, it's a long trip for those of us outside the US, but it really pays off. The networking and the kind of technical interaction we get are just astonishing, plus we get the feel that we are really helping Microsoft shape the future of its technologies. A must for all MVPs! 😉
References
The Countdown Is On – Get Ready for the MVP Global Summit!
SaveSave