Stackify + Netreo Creates a Dev + Ops Powerhouse
| April 20, 2021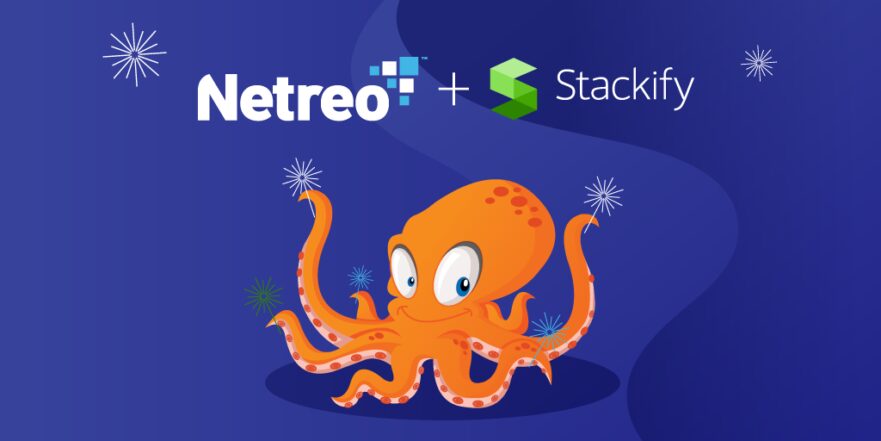 TLDR: Stackify is joining with Netreo to bring best-of-breed solutions for developers and IT operations. Together, their observability platform can help both small development teams and the world's largest enterprises manage and monitor their applications and infrastructure.
Stackify has been working for the last 9 years to help software developers monitor and deb their productions applications. As the CTO of another company, I was frustrated by the lack of tools for developers and the sheer number of tools I needed to monitor our production applications. I didn't know it then, but my vision for Stackify was today's industry buzzword of "Observability".
Stackify was actually one of the first vendors in the industry to provide APM, error tracking, log management, and server monitoring in a single platform. We were ahead of our time. Our easy to use and robust solution has caused us to grow quickly the last 3 years, including being #379 on the Inc. 500 in 2019.
Stackify's solutions, Retrace and Prefix, have been used by 100,000 software developers in nearly every country in the world. Our website receives 10,000,000 website visitors a year. It is crazy to think that most software developers in the world have visited our website! ?
While our product is perfect for software developers, it lacks some features that IT operations and large enterprise customers are looking for. We have always wanted to build them, but as a small company who has never raised any capital from a VC, we have stayed focused on developers alone.
So, today, we are super excited to announce that we are joining teams with Netreo.
Netreo specializes in helping enterprises monitor tens of thousands of servers, devices, and cloud services. They have a very robust solution for dashboards, reporting, and incident management that IT operations teams love. What they lack, is the ability to go deeper into monitoring applications and their performance. This is where Stackify comes in.
We can now provide our customers with a best of breed solution for both Dev and Ops.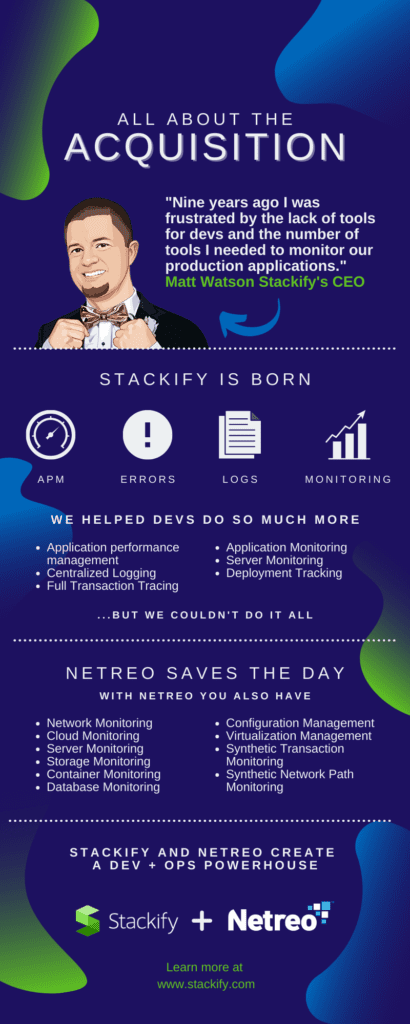 I am personally excited to be able to continue building my original vision from 9 years ago. Now the real work starts by deeply integrating these powerful services together.
Want to learn more about Netreo or Stackify's acquisition?
Additional resources: