User Experience Web Monitoring Software Guide
| February 16, 2022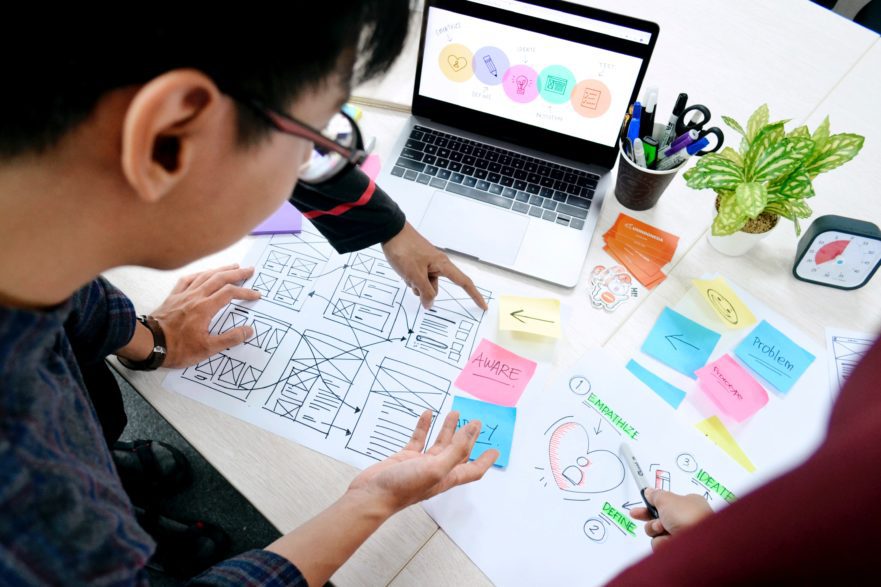 After the long process of designing and creating your website, your journey in its development has only started. Now you need to move forward, watching, analyzing and fixing any problems that may occur (and probably will) that could ruin your customer's website experience.
But how can you learn if there's anything that's wrong with your website? How can you measure user experience and learn where improvements are needed? Well, we have got an answer for you!
While your website is an application, application monitoring for your business is an entirely different subject. Here, we're discussing web monitoring software for analyzing a regular user's experience on your website. In the end, we will tell you our favorite tools. So let's get to it!
Explaining Web Monitoring Software
In general, web monitoring software is needed for data analysis and understanding everything that happens on your website. From simple traffic checkers to more complex web app monitoring tools, web monitoring software provides different data for you to analyze – from how deep a visitor goes on your website to serious speed issues on various pages.
Monitoring tools are needed for accurately validating website performance and uncovering key metrics that identify potential problems. You can do some monitoring without tools, because there are simple ways to make a basic website health check. For example, you can use a free online screen recorder and go from page to page to check real website speed and determine whether a visitor can actually make a purchase in three clicks or less (the recommended actions for effective ecommerce).
Making a recording is helpful, because you can rewatch, find and fix problems you missed while recording. You can also use simple tools like PageSpeed insights to check what can be fixed. However, to get a truly full picture of website performance and help resolving issues, we suggest using commercial software.
Types of Web Monitoring Software
The tools for web monitoring differ from each other, as mentioned before. In general, we define four types of web monitoring tools
Server monitors check whether external servers are available and may monitor mail services, SSL certificate providers, DNS and FTP
Apps or tools for API monitoring check your website's app transactions and web protocols
Performance checkers collect visitor data, pages views, how long visitors stay on pages, where they stopped, etc. These checkers show real user monitoring for your website and give you a chance to understand why visitors left. Such information is especially helpful if a visitor didn't do what your webpage was designed for them to do: make a purchase, watch a video, read a blog post, etc.
Issue monitors check the back-end and front-end code, CSS, scripts, videos, pictures and every other thing that can go wrong with your website or influence performance
Five Best Web Monitoring Tools
The world of software development couldn't help but offer awesome website monitoring software for users who wish to keep their sites in top shape.
Now let's take a look at five well-rounded tools that give you more than enough detail on a visitor's experience and what issues can prevent them from browsing longer and making purchases.
HostTracker
This tool is an uptime testing software used by many huge players on the market. Depending on your chosen plan, HostTracker gives you really detailed reports every week, month, quarter or year.
Reports are sent on your email or via SMS. The basic plan starts from $3.35 per month, and you can use it for up to five websites.
Site24x7
A simple yet powerful tool, Site24x7 identifies a wide range of possible website issues. Site24x7 thoroughly scans server, apps, network and transaction issues and provides reports up to ten times a month.
SmartBear AlertSite
We love SmartBear AlertSite, because it is very reliable, quick and effortless. The tool is easy to use and generates highly accurate performance reports.
SmartBear AlertSite helps you find the root of an issue, not simply that something in general is wrong, which makes the fixes more effective and long-lasting. The tool offers thorough monitoring of all aspects of your website's life and guarantees you that if there's an issue, it will find it!
SolarWinds Web Performance Monitor
A great tool for external and internal apps and performance issue detection, the SolarWinds Web Performance Monitor has an intuitive menu and detailed reports that show what should be fixed or improved.
It is an excellent professional tool with a very high price starting at $2,055, but you can use a free trial to determine whether it's right for you or not.
Pingdom
With Pingdom, you can get a free monitoring report of your website that's pretty decent, but we still prefer a paid version.
Pingdom has many advanced features unavailable in other similar software. It makes great uptime and app monitoring, and you can get the reports from it on your phone or email.
Conclusion
Using a special web monitoring tools improves the user experience on your website and gets more people purchasing your products, ordering your services or simply spending more time on your content.
Website development never truly ends, and we hope that the monitoring software we have mentioned in this article helps you fine tune your website into a truly valuable business asset. Good luck!