18 Websites Every Developer Should Visit Right Now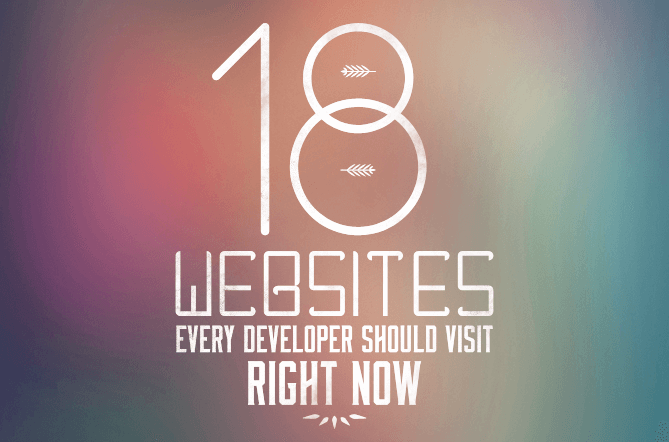 Programmer and Developer-specific News Websites
It's like Reddit but for developers!
---
A huge interactive source about all the latest blog post and news stories related to technology and coding.
---
It is Reddit for developers!
Learn How to Code
Historical courses straight from MIT. Video lectures, activities, and much more!
---
Coursera partners with a number of the world's leading universities to offer free courses.
---
A free and interactive way to learn how to code a number of different languages.
---
Tutorials on just about anything related to coding
---
Access to all the open source code you;ll ever need.
---
The internet's leading entity seeks to inspire coders with tutorials and tips.
---
It's just like the popular Q&A site Quora, but strictly for developers.
---
Coding tips, tricks, and ideas from an assortment of today's leading professionals.
Fun Websites for Programmers
Games to keep your programming skills sharp
---
Complete a timed challenge and possibly get recruited by Facebook
---
A hilarious daily web comic often related to computing.
---
A fantastic blog about programming.
General Tech News Websites for Developers
When you want to stay on top of the newest business trends, we definitely recommend these three sites:
---
---

I would love to get your comments, tell me what sites did we miss (and while you at there don't forget to see how Stackify can help you develop and troubleshoot your application)