We've today announced today that ABPathfinder  the developer of special education and therapy management solutions, selected Stackify's solution to provide DevOps insight and proactive application health monitoring to its solution.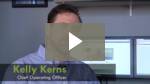 To assure uptime and performance, ABPathfinder uses Stackify to help monitor their production environment.The Application Dashboard helps them understand their customer experience and the overall application health."In our NOC we constantly monitor variety of parameters including client performance, individual web page performance, throughput, latency, server performance and most importantly customer satisfaction which helps us aggregate all the data end-to-end from the customers perspective, with a lot of factors that roll up into that." Said Kelly Kerns CTO, ABPathfinder. "What we like in Stackify that is that it's not just giving you a lot of data that you need to make sense of, but rather gives us the most important info we currently need to help us fix issues before our customers event notice them" Using Stackify, ABPathfinder's support and development teams are getting the relevant data and insight onto their application behavior and allow them to be proactive and identify if there anything that is not working as designed – ensuring that the treatment of a child with autism is not affected. The ABPathfinder solution has an API framework that is based on RESTful methodology, allowing them to look at individual API calls as well as unique URLs and identify quite easily using Stackify if one of them is not performing properly You can read the complete case study here
No worries, no SPAM. Opt-out anytime.