Managed WordPress vs Shared WordPress Hosting: What Should You Choose?
| November 9, 2020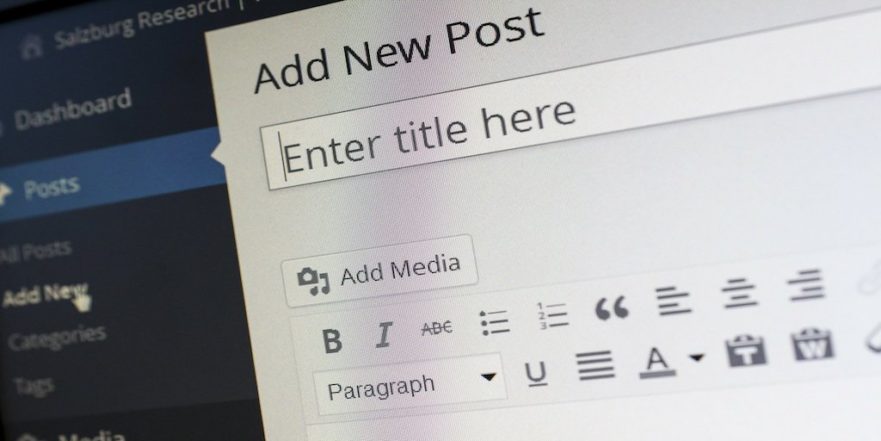 For years, developers have compared managed WordPress vs Shared WordPress Hosting. While both have their respective pros and cons, it is imperative to offer a detailed comparison between these two hosting types.
Key Differences Between Shared WordPress Hosting vs Managed WordPress Hosting
To understand how both types of hosting benefit users and web developers, it is important to understand their differences. Let's start by pointing out the basics.
Managed WordPress hosting works much like a concierge, looking after your entire
WordPress site. Shared WordPress hosting puts you in charge of website maintenance. With managed hosting, WordPress optimization is taken care of by WordPress. With shared hosting, you take care of optimization.
The Meeting Points of Shared WordPress Hosting vs Managed WordPress Hosting
Both types of hosting solutions actually have shared similarities. In some contexts, they actually offer the same advantages.
Several shared hosting providers offer managed services and managed WordPress hosts. Though by basic definition, it is the shared server resources that make shared hosts different from managed hosts, some shared hosts offer some managed services or performance tweaks blurring the differences between the two.
Now when it comes to cost, shared hosting solutions are cheaper simply because they allocate the same resources for the use of a multitude of websites. Managed hosts dedicate committed server resources and services to their website clients.
Which Type of Hosting is Suitable for Your Business?
Let's explore which type of hosting is best for you. Shared hosts cram too many websites onto a single server to minimize the hosting cost. But the cost-benefit makes these websites compromise website performance, loading speed, and value-added services that the customers of managed hosts enjoy.
Which types of websites prefer shared hosting services? Only websites where performance and speed are not critical elements. Shared hosting can also serve as a proof of concept for a business. Shared hosting alongside managed hosting brings flexibility and freedom.
Managed hosting is ideal for all those business websites, that just cannot compromise on performance and speed. With Managed WordPress hosting, ensure your website has lightning-fast loading speed, smooth performance across devices, and value-added services such as automatic backups, custom dashboard, custom website management panel, and WordPress optimization. Managed hosting doesn't constraint your scalability as you have fairly robust server resources fully dedicated to your website. Naturally, with a sudden or gradual spike in the number of visitors, your website has a chance of facing performance slowdown.
Additionally, implementing an Application Performance Management tool, such as Stackify Retrace, can ensure your website is running smoothly and quickly. With Retrace, get notified through alerts and notifications if your WordPress site is experiencing slower than usual load times or additional performance issues impacting your end user.
Shared vs Managed WordPress Hosting: Pros and Cons
As we have already seen both shared and managed WordPress hosting solutions have pros and cons.
Pros of Shared Hosting
You get a cost advantage by paying a much lower fee for the hosting service.
In case you want to host multiple websites, you can find shared hosts offering you a single flat rate for all.
Most shared hosts don't put any cap on the volume of visitors.
Small businesses and startups with limited market reach often find shared hosting good for their initial stage.
Cons of Shared Hosting
Because it's using server resources shared by a multitude of websites, performance slowdown is quite usual.
Shared hosts typically don't offer any value-added services, and when they do it adds up to the hosting cost.
WordPress performance optimization, automatic backups, and several other features are not available.
Your website doesn't have optimum security protection and frequent performance tweaks.
Pros of Managed WordPress Hosting
Managed hosts offer robust server architecture built and designed to fit your website needs and a better user experience.
By using dedicated server capacity and resources, managed hosting provides optimum performance and loading speed.
Thanks to dedicated resources, websites enjoy scalability and optimized performance.
Inbuilt caching features help deliver faster-loading speed.
Automatic WordPress updates help boost website security and smooth functional output.
Automatic backups ensure optimum data safety.
A multitude of WordPress-specific security features such as firewalls, hardened login, and malware scanning.
A user-optimized website management dashboard
Custom dashboard and admin panel to ensure better maintenance.
A support team taking care of all issues for valued managed host clients.
Cons of Managed WordPress Hosting
Managed WordPress hosting is expensive and may not meet the budget requirements of many small businesses and startups.
Managed WordPress hosts often come with a cap for maximum website visits.
You can usually only host WordPress sites
Many managed WordPress hosts also have restrictions on the number of plugins that can be used by websites.
Shared vs Managed WordPress Hosting: Making a Choice
Many shared hosts now offer a middle ground between these two choices. There are shared hosts offering some managed web services. In fact, many hosts offer quite robust plans with performance optimization and other benefits.
If your business is fast-growing and you are experiencing rapid organic growth of traffic, you need managed hosting to ensure optimum scalability and performance optimization for traffic volume and website visitors. The best thing is, a managed host will provide you server architecture and web environment more optimized for WordPress content platform.