Stackify's New Pricing: Everything you need to know
| September 9, 2020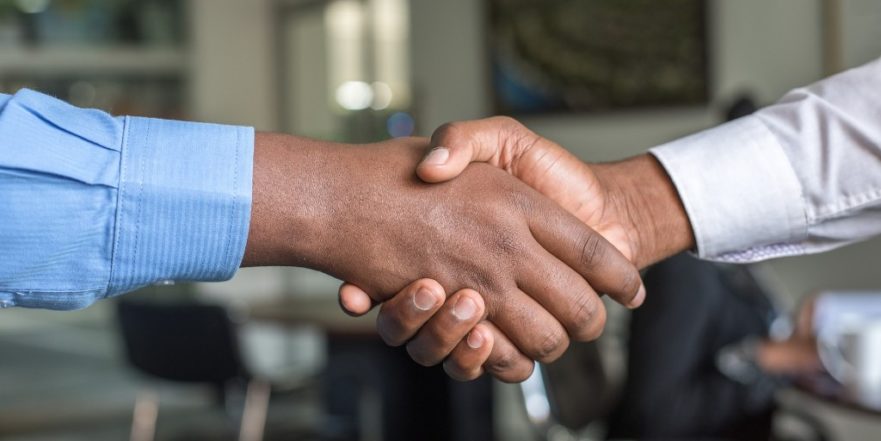 Stackify Retrace pricing is changing. We're moving away from our old device-based billing to a modern usage-based billing. This means you'll pick a plan based on the exact amount of projected logs and performance traces you collect and nothing more.
You're probably wondering why and what's in it for me.
Stackify has one core belief that has guided us since our inception and will never change:
Everyone should have access to tools
We believe that our tools are the most effective when everyone on your team has access. In fact, we were founded on that principle. Read what our founder has to say about it. We believe in providing one tool with all the insights you need to get the job done. We don't and never have charged separately for basic server monitoring, website ping checks, or other system features. Finally, we believe that in order to achieve these things, our solution has to be affordable.
Now that you know what's not changing. Let's talk about what is changing and why.
Our new pricing model is all about removing limitations like the throttling of log messages, and the dependence on server based architecture. In fact, not only have we removed those limitations, which we'll touch on below, but we have realized a host of new advantages for our customers.
Advantage 1: Budget-friendly
Our new model starts at $79 for annual plans and just $99 for monthly plans. These plans include the entire Retrace toolbox without the need to pay extra for additional features. We charge based on your usage, which means you pay more for traffic like your busier servers and less for servers that aren't getting a lot of usage. You can also take advantage of price limits to enable you to stay in budget by capping your bill.
Advantage 2: Unlimited Users
Our customers consider Retrace a necessity for every developer. They know that collaboration within organizations is essential. We want to make that collaboration as easy as possible for all of our customers. Because of that, we do not charge per user. With unlimited users every developer on your team can have a login without financial repercussions.
Advantage 3: Scalability
When billing is aligned with usage, you only pay for what you use. Seems fair, right? Not only that, but it allows our clients the ability to scale up and down as needed. Your pricing scales as you have more logs and website traffic. We make it easy for you to add a new server whenever you need it. Just install Retrace and keep working without ever having to contact us, unless you want to, of course. We always love to hear from you and get your feedback.
What's more is that you can add redundancy through additional load balanced servers and if traffic remains the same, your cost is the same, too.
Advantage 4: Serverless Technologies
You spoke and we listened.
We now support emerging technologies that don't have a "device" or server-based infrastructure such as cloud containerization and serverless – especially auto-scaling clusters that are cycling hundreds (or thousands) of servers each day.
AWS Fargate? Check. AWS Lambda? Check. Azure Functions? Check. Google Cloud Functions? Check. We also don't charge extra, regardless of how many cores or how much memory your server has.
Advantage 5: Continuous Application Improvement
We believe continuously improving your applications should happen early and often throughout the entire SDLC. Due to that, non-production environments with lower traffic cost less than production environments with higher usage, letting you catch issues as early as possible in the SDLC without paying extra. That also means that if your QA servers get no traffic, Retrace doesn't cost anything on those.
Advantage 6: New Features
Our customers are constantly providing feedback and suggesting new features to improve the overall experience of Retrace. Because we want to ensure that we can continuously release these new features likeReal User Monitoring (RUM), which is just around the corner, all features like server monitoring, dashboards, alerts, and notifications are included in every environment.
Advantage 7: Cover your Entire Footprint
No longer do you have to choose which servers get monitored to control your budget. Our new pricing makes it much easier to cover your whole footprint. Get complete observability across your entire infrastructure at a reasonable price.
What you'll pay
Stackify Retrace pricing starts at $99 a month ($79 if on an annual plan). Sometimes you just need more data. For additional traces you pay $1.50 per 10,000 and additional logs are $0.025 per 10,000.
See what's included in all of the different packages on our pricing page.
Looking for an estimate? Try our pricing calculator. You'll notice that if you commit to a minimum of one year, you'll get an automatic 20% discount as well. We offer this to encourage you to use Retrace consistently because that's where you will see the biggest ROI.
The best way to know your exact pricing is to start a trial and see your exact usage.