Top Server Monitoring Tools for the New Year
| January 2, 2020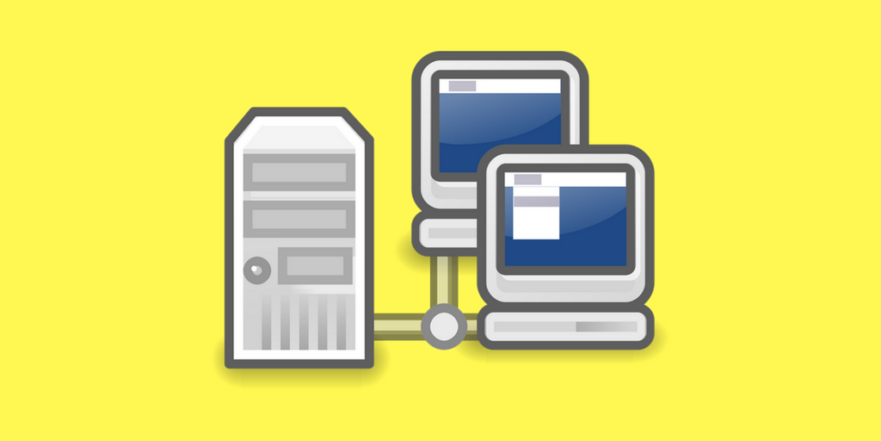 DevOps teams have more on their plate than ever. As infrastructure needs grow, so does the time required to ensure that everything's running smoothly. This makes automation crucial – especially in the server and network monitoring world.
Server monitoring tools can save teams time by automating server management and providing real-time performance updates.
As budgets reset for the New Year, there is no better time to implement a new server monitoring tool (or re-evaluate your current solution). But where do you start? It can be exhausting to surf through the available vendors, let alone trying to decide which to give a trial run.
Top Server Monitoring Tools For 2020
We've worked hard to compile a list of tools for a range of infrastructure sizes so you don't have to. Let's take a look at the top 11 server monitoring tools for 2020:
Retrace
Icinga
WhatsUp Gold
Nagios XI
PRTG
Zabbix
OpenNMS
SolarWinds Server & Application Monitor
Monitis
Netreo
Spiceworks Network Monitor
If you want to maintain a healthy application, it's no longer enough to simply monitor basic server metrics like CPU usage and whether your servers are up or down. There are several sources of performance metrics, which is why it's useful to have a comprehensive monitoring tool.
Enter Retrace: Stackify's all-in-one APM, errors, logs, and monitoring tool for .NET, Java, Node.js, Ruby, PHP, and Python developers. Retrace allows you to monitor your entire stack and gives you code-level insights into errors and performance issues. For pre-production servers, check out Prefix, Stackify's free code profiler for your workstation.
Follow Stackify on Twitter: @stackify
Icinga is a free, open source monitoring tool for your servers, networks, and applications. Icinga 2 (the most current version) comes with an elegant and ultra-responsive user interface. The most prevalent features include performance monitoring, alerting, reporting, graphing, and extensibility through plugins. Icinga also allows you to export all of your data to third-party applications, including Puppet, Foreman, and Big Panda.
Follow Icinga on Twitter: @Icinga
If you've been in IT for a while, you're probably familiar with WhatsUp Gold by Ipswitch. WhatsUp Gold has been around for over two decades now, and while they may have lost some market share over the past years, that's not to say they aren't still a top option.
WhatsUp Gold offers a few variations based on infrastructure size and needs and should have an option for just about any team. The application has literally hundreds of features available, including discovery, monitoring (local and remote), deep integration, and extensive scalability. WhatsUp Gold is currently only available on Windows OS systems.
Follow Ipswitch on Twitter: @Ipswitch
Nagios is one of the oldest server monitoring tools on the market today – and for good reason. The Linux-based solution allows you to identify and resolve infrastructure bugs before they cause any harm to critical processes. Configure your Nagios account to monitor system metrics, network protocols, services, applications, servers, and network infrastructure. Nagios also allows you to monitor all system failures in real time with alerts via email or text message.
While Nagios Core is the free version, I definitely recommend shelling out for the enterprise version: Nagios XI. Aside from the cleaner and more user-friendly interface, Nagios XI provides a plethora of reporting and custom configurations.
Follow Nagios on Twitter: @Nagiosinc
PRTG is another familiar server monitoring tool and arguably one of the best. PRTG covers every aspect on the IT infrastructure spectrum and provides an incredibly user-friendly experience. Features include networkg, bandwidth, server, application, and virtual machine monitoring, as well as real-time custom alerts and expansive reporting.
The best part about PRTG is that it is totally free up to 100 sensors (sensor is different than device), and the paid versions are still less expensive than many of the other options.
Follow PRTG on Twitter: @PaesslerAG
Zabbix is another completely free open-source monitoring solution for both infrastructure and networks. Zabbix strives to be the enterprise solution for the everyday man. While their website may seem a bit janky, the solution itself is well above industry average. Monitor tens of thousands of servers, virtual machines, and network devices simultaneously.
Follow Zabbix on Twitter: @Zabbix
OpenNMS is a monitoring solution aimed at serving both the innovators (i.e. start-ups) and the established enterprises. They provide two separate "flavors": Meridian and Horizon. Meridian is an offering for enterprises that requires a license to be purchased. With constant support and stable features, Meridian is terrific for those looking for long-term monitoring system.
Horizon, on the other hand, is free-to-download software following the "release early, release often" model. One of the biggest benefits to OpenNMS is the dedicated and passionate community that comes with it. A constant state of peers asking and answering questions keeps everyone up to date on best practices and uniquely connected.
Follow OpenNMS on Twitter: @OpenNMS
SolarWinds Server and Application Monitor is a monitoring solution which, as its name implies, can be used to monitor both servers and applications. It allows you to monitor your servers, checking their status, performance, and even the health of hardware components. You can monitor metrics such as device temperature, power supply, fan speed, and battery use.
Additionally, you can customize your monitoring by importing custom scripts you already use in your deployments. Alternatively, you can use pre-defined templates.
Follow SolarWinds on Twitter: @SolarWinds
Monitis is a monitoring tool that allows you to analyze the performance of servers, networks, and applications. It works with both Linux and Windows, Monitis server health checks can monitor memory, storage, disk, and CPU, making sure your servers are in good shape. Finally, the tool offers custom monitoring options, so teams can adapt Monitis capabilities to fulfill their needs.
Follow Monitis on Twitter: @Monitis.
Netreo is a full stack monitoring platform that helps you get greater visibility into server performance, health and utilization. Netreo has the tools built-in to quickly and easily monitor, report, and alert on your server and back-end systems – no matter what OS you're running.
Using intelligent automation, Netreo makes server discovery, mapping, and configuration a breeze. Additionally, the platform's AI based alerting and anomaly detection allow you to quickly identify the root-cause of issues and eliminate noisy alerts and false alarms.
Follow Netreo on Twitter: @netreo
Spiceworks Network Monitor is a free monitoring tool that allows you to obtain insights into several aspects of your IT infrastructure. It enables you to monitor in real-time not only servers (Windows and Linux), but also services, and network devices (e.g switches).
Spiceworks allows you to perform pings to check that your server and connected nodes are working properly, besides, and also to start and stop faulty server services via the software, rather than having to use the malfunctioning server.
Follow Spiceworks on Twitter: @Spiceworks.
[adinserter block="33″]
Conclusion
Whether you're the IT guru in a 2-man business, or the IT lead in a full-scale enterprise, server monitoring is necessary and should not be done manually. You can't afford to! Many of the above solutions have free trials available. Give them a try and let us know which you like best. Not sure if you should build, buy, or use an open source monitoring tool? Check out this article: Build It, Buy It, or Open Source: The Software Dilemma
Once you've decided on a server monitoring platform, use these Server Monitoring Templates to create a consistent set of monitors, alert thresholds, and notification settings across all of your servers.