Driving Efficiency with Custom APM Dashboards
| September 30, 2022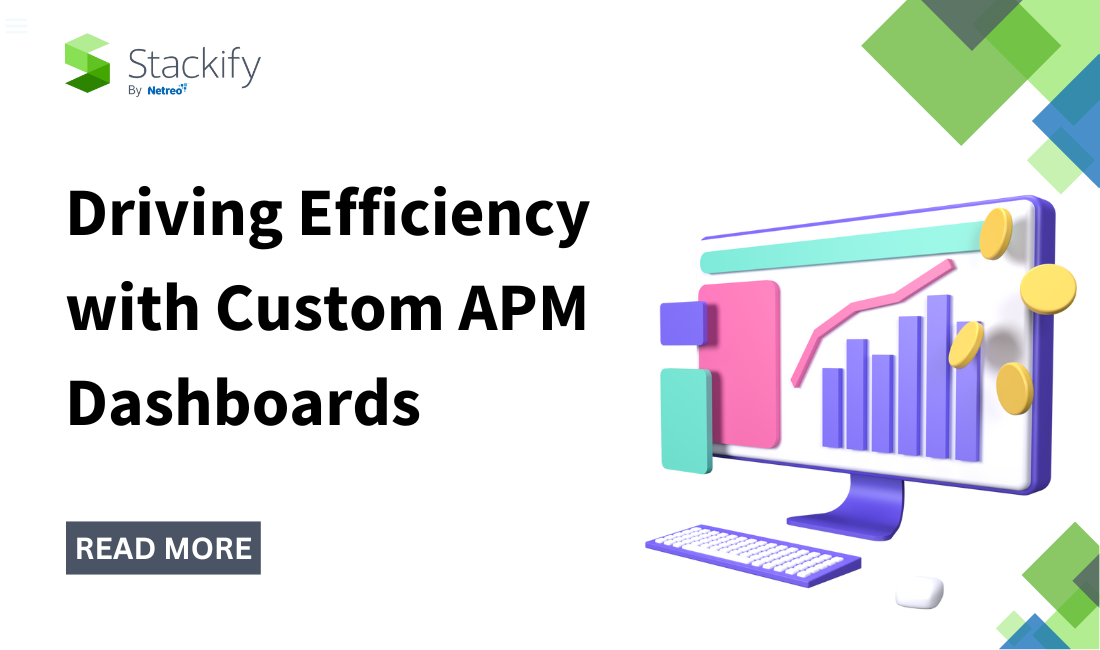 Have you ever struggled to have efficient visibility into your APM and log data? Have you ever been called on to display real-time data to your Sales or Marketing department, only to find yourself fumbling over the numbers without a way to display relevant data? Look no further! Retrace collects huge amounts of data about your application's health and performance, then provides a customizable display in one place – your customizable APM Dashboards.
Retrace Dashboards are designed to make a developer's life easier. A central feature of Retrace, dashboards enable clients to curate a unique view into the pulse of their applications, hosts and monitors.
Curating and customizing data enables users to arrange a number of monitors and widgets that cater to the user's preference. Every account comes with a pre-created, Default Dashboard with views of useful alerts, web app performance, error and log data.
Retrace APM dashboards also contain what we call widgets, which are mini displays of data that have been filtered down to show the data you want.
To create a custom dashboard, simply navigate to the Monitoring tab and select Dashboards. From this view, you'll select Add New and click Dashboard.
Once on this window, you have a number of options to select from:
Name your dashboard
Set the desired refresh time for indicating when the dashboard will update with new data
Choose from 6 layout options
Determine who has access
Let's take a closer look at determining who has access to a dashboard, as well as what their role is.
Setting Your Roles in Retrace
A role is a way to manage a user's access. In Retrace, there are 2 options: Read Only or Read/Write. These are created and managed under Settings > Roles. This feature allows different departments and teams to access a given dashboard with the peace of mind that the dashboard won't change unless an admin grants that access.
To configure an existing dashboard, use the highlighted features as shown below. You can refresh, share, edit and delete through its settings, collect data from a specified date range and expand the dashboard.
Share/Export
The share/export feature is especially useful for clients who wish to share data efficiently from their web applications, without giving someone full access to their account. Simply select export and then create a link for a specified timestamp. When this URL is shared, it only displays data from that timeblock. At any point, you can delete this URL and generate a new one.
Widgets and Retrace Dashboards
To configure a widget, select Edit Mode from within your dashboard. Choose to either add a widget or control each individual widget on the dashboard.
The widget categories include, and each category includes three or more subcategories that allow unique data to be displayed:
Errors & Logs
Application Performance
Monitoring & Metrics
App Score
These are just some of the capabilities that Retrace and Retrace Custom Dashboards offer! To learn more about the efficiency and functionality of Retrace dashboards, visit Stackify by Netreo documentation center or view my Custom Dashboard presentation given during our "All Systems Go!" user conference.
Application Performance Monitoring is more than just making sure your apps are running smoothly. To effectively keep users engaged, you need to know everything from how code is working to how users are experiencing your app. That's why Retrace is a full lifecycle APM solution. Combining Centralized Logging, Full Transaction Tracing, Error Tracking, Real User Monitoring, Deployment Tracking and Customizable APM Dashboards, Retrace delivers the tools you need to keep user satisfaction high, however and wherever they access your applications.