Anatomy of a Successful Developer Team Lead: What Makes a Good Developer Team Lead an Effective Leader?
| April 3, 2017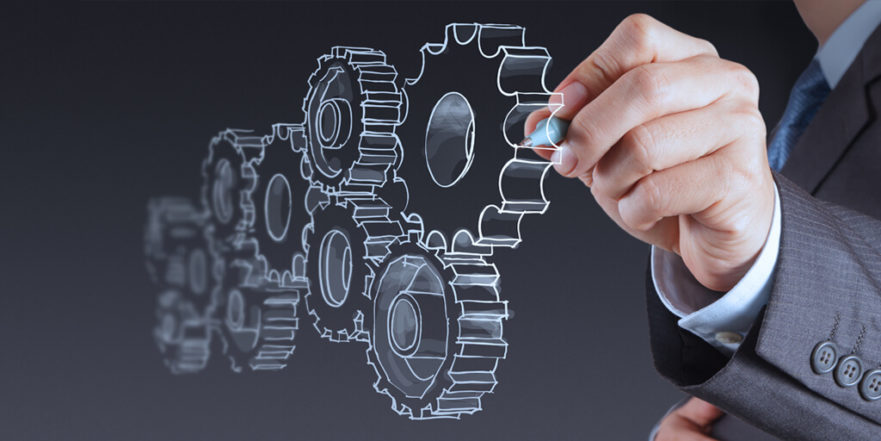 A developer team lead is responsible for not just designing and writing code, but for the coordination of an entire development team. Team leads often transition from a role as a developer, QA tester, or other hands-on technical role to the position of team leader, but the transition isn't always an easy one. So what makes a successful developer team lead? What skills and expertise do developers need to increase their odds of landing a leadership role?
We aim to answer these questions and more in this guide, in which we'll examine:
Read on to find out what the data says about the skills, educational background, and experience of the most successful dev team leads, where top talent gains their education, some of the most prestigious employers that offer the best job prospects for developers with leadership aspirations, earnings potential for team leaders, and more.

An Overview of Developer Team Leads
There's been much discussion about the prominence of men in fields like coding and software development. We didn't find data focused specifically on the development team lead role, but we found plenty of relevant stats that can offer a bit of insight into the gender ratio in the field.
One of the best sources of insight is StackOverflow's just-released 2017 Developer Survey, which includes responses from more than 64,000 developers. Among them, a whopping 88.6% are male, and just 7.6% are female.There is some growth, however: In the 2016 survey, which included responses from more than 50,000 developers, just 5.8% were women, marking an increase of 1.8% year-over-year.
Looking at the U.S. specifically, StackOverflow notes that in 2016, 6.6% of respondents from the U.S. identified as women, and this year, female-identifying respondents in the U.S. grew to a full 10%.
Keeping in mind that StackOverflow's data represents developers overall and not specifically team leads, the percentage of respondents breaks down as follows by education level:
Bachelor's degree: 42%
Master's degree: 21.7%
Some college or university study, no Bachelor's degree: 15.8%
Secondary school: 11.5%
Doctoral degree: 2.5%
Prefer not to answer: 2.2%
Professional degree: 1.4%
Primary/elementary school: 2.0%
Never completed any formal education: 0.8%
Overall, 76.5% of respondents report having a Bachelor's degree or higher, while 27.3% overall have a minimum of a high school education, with some having some college or university study but not earning a Bachelor's degree (which may include those who hold Associate's degrees).
According to PayScale.com, the median salary for development team leads is $98,679, with salaries ranging from $70,203 to $138,086.
Glassdoor places the national average salary for dev team leads at $105,848, with a range from $91,000 to $121,000. The earnings potential as a development team lead hinges on factors such as educational background, experience, and leadership skills, as well as the company. If you're working for a huge corporation, for instance, your earnings potential is typically higher than what it would be working at a boot-strapping startup, but there are always exceptions.

Educational Background and Work Experience
More than 75% of developers hold a Bachelor's degree or an advanced degree, so it's safe to assume that at least a similar portion of developer team leads do as well (or likely more). It's easy enough to get into the development field as long as you have the technical chops to learn to code, with or without a 4-year college degree. But developer team leads must have management expertise and leadership skills in addition to technical skills in order to adequately handle the people aspect of managing a team and interfacing with other departments. Development team leads are comprised of two main groups:
Those who have earned a Bachelor's degree or a higher-level degree, with some education focused on management (such as an MBA or a dual-major undergraduate degree).
Those who have a high school education, an Associate's degree, or have pursued some higher education without receiving a degree, or have a technical undergraduate degree with no specific education in management, who have worked their way up through the ranks to earn a leadership role.
One way to gain the background necessary to land a dev team lead role is to obtain a diverse education comprised of both development training and management/leadership skills. Some do this with a dual undergrad major, while others earn an undergraduate degree in a technical field and then pursue an advanced degree like an MBA.
According to StackOverflow's survey, half of the developers major in computer science or engineering (precisely 50%), although the other half of developers represent a variety of majors including:
Computer engineering or electrical/electronics engineering: 10.2%
Computer programming or Web development: 9.1%
Information technology, networking, or system administration: 5.0%
A natural science: 4.4%
A non-computer-focused engineering discipline: 4.2%
Mathematics or statistics: 3.8%
Something else: 2.5%
A humanities discipline: 2.1%
A business discipline: 2.1%
Management information systems: 1.5%
Fine arts or performing arts: 1.5%
A social science: 1.5%
Never declared a major: 1.4%
Psychology: 0.5%
A health science: 0.3%
Overall, 54.2% of developers who had studied at a college or university level concentrated on computer science or software engineering, and 24.9% opted to major in a closely-related discipline like computer programming, computer engineering, or information technology.
Current students responding to the survey reported majoring in:
Computer science or software engineering: 48.3%
Closely related fields: 30.5%
Other fields: 21.2%
Here's a closer look at a few of the most common fields of study pursued by today's top developer team leads and leading educational institutions with top-notch programs in those areas.
Computer Science, Computer Engineering, and Computer Science and Engineering
Computer science and computer engineering are the most popular majors for professional developers, and these degree programs provide a solid foundation for professionals with leadership aspirations. Some programs focus on computer science or computer engineering, while others offer combined computer science and engineering programs of study. There's a fair amount of overlap between each of these programs, and students typically have options when it comes to minors and specializations to align with their interests. Most undergraduate institutions offer a computer science/engineering program in some form or another, including leading institutions such as:
Software Engineering
Software engineering, like most engineering fields, focuses on the application of engineering processes, in this case on the design, creation, and maintenance of software applications. There's a great deal of overlap between software engineering and computer science, and if you ask 100 professionals to explain the precise differences, it's entirely possible that you'll get 100 different answers. In any case, software engineering is a viable field of study for aspiring development team leaders, with a variety of educational options from institutions such as:
Computer Programming/Web Development
Some undergraduates opt for computer programming and/or web development programs of study, in which they typically learn several programming languages — essential in a world in which there is no single, universal programming language. These degree programs provide the foundation for mastery of the most commonly used programming languages that can be built upon by further learning post-graduation. Increasingly, web development programs are distinct programs with more computer programming studies falling under the computer science umbrella. Institutions offering leading computer programming and web development programs include:
Information Technology
With information technology playing a role in virtually every industry, many aspiring developers opt to major in this field in order to expand their job prospects to a wide variety of roles. Information technology graduates are often involved in database development, network management, and overall digital business innovation. Institutions offering degree programs in information technology include:
Networking/Systems Administration
Students pursuing networking and/or systems administration programs of study learn how to manage networks of all sizes, often supported with other technical and business skills, which can be useful for students who eventually hope to advance to a developer team leader role. Institutions offering programs in networking and systems administration include:
Graduate Programs
Professionals are certainly not limited to undergraduate programs when it comes to educational opportunities that advance career goals pertaining to development. In fact, many developers have Master's degrees in various technical and business fields. In some cases, those with undergraduate degrees who want to advance to a team leadership role will pursue an MBA or other advanced degree to gain an educational background in business management that can make them more attractive candidates to employers seeking candidates capable of leading development teams.
The possibilities are wide open. Programs such as Boston University's M.S. in Computer Engineering and Cornell Tech's Master of Engineering program in Computer Science may appeal to those who want to pursue a technical focus in their graduate studies, and MBAs are available from prestigious institutions Stanford University, Harvard University, The University of Pennsylvania – Wharton, The University of Chicago – Booth, and more.
Of course, these are just a few of many examples of graduate programs worthy of an aspiring dev team lead's consideration, for those interested in pursuing graduate studies. We browsed development team leaders and looked at LinkedIn's data to gain some insight into the educational background and other characteristics of top developer team leads.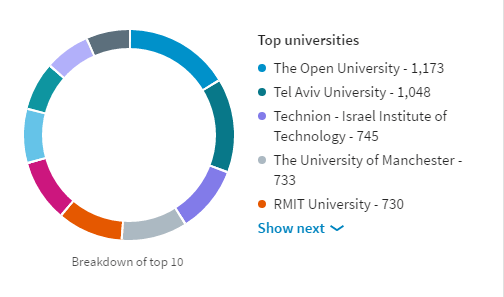 According to LinkedIn's data, the top universities among LinkedIn members with the title of "development team leader" are:
The Open University – 1,173
Tel Aviv University – 1,048
Technion – Israel Institute of Technology – 745
The University of Manchester – 733
RMIT University – 730
Monash University – 693
UNSW – 603
University of Mumbai – 540
University of Melbourne – 505
Ben-Gurion University of the Negev – 490
Where Developer Team Leads Work
Because many companies are delving into development work for one reason or another — whether they're developing proprietary systems or require developers to manage the integration and maintenance of third-party configurations — the employment prospects are wide open for developers and dev team leaders. According to StackOverflow's study, 76.7% of developers are employed full-time, and 6.7% are employed, freelancing, or working as independent contractors, while another 5.2% are working part-time. If a team leader ends up out of work, there are clearly abundant opportunities to secure work either as a developer or a team leader.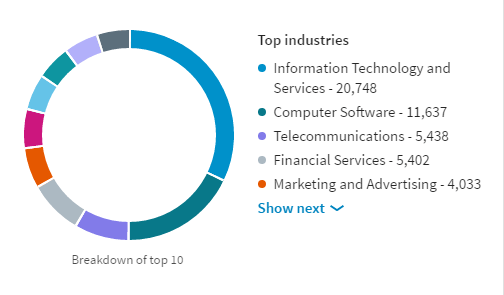 LinkedIn also analyzes its data to determine the top industries in which development team leaders work:
Information Technology and Services – 20,748
Computer Software – 11,637
Telecommunications – 5,438
Financial Services – 5,402
Marketing and Advertising – 4,033
Automotive – 3,895
Oil & Energy – 3,554
Management Consulting – 3,448
Pharmaceuticals – 3,434
Banking – 3,303
Most developer team leads work in the United States, although there are ample opportunities for development team leaders in the U.K., Australia, and other areas as well:
United States – 31,342
United Kingdom – 25,564
Australia – 11,080
Sydney, Australia – 3,547
Melbourne, Australia – 3,414
Greater New York City Area – 3,151
Switzerland – 1,556
Reading, United Kingdom – 847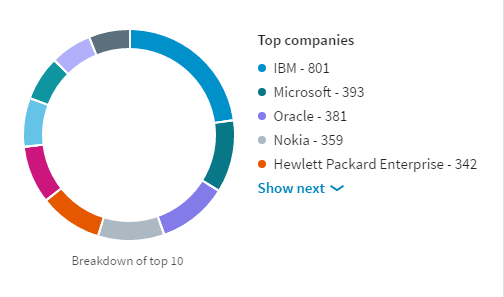 Also according to LinkedIn, the top employers for development team leaders on LinkedIn include:
IBM – 801
Microsoft – 393
Oracle – 381
Nokia – 359
Hewlett Packard Enterprise – 342
Ericsson – 313
Vodafone – 264
Shell – 243
Cisco – 224
Pfizer – 224
According to StackOverflow's survey findings, the top industries respondents work in (industries with 2.0% or greater listed below) include:
Software – 28.2%
Internet or Web services – 14.3%
Finance, banking, or insurance – 8.5%
Media, advertising, publishing, or entertainment – 4.9%
Other – 4.5%
Consulting – 4.3%
Education – 4.2%
Health care services – 3.7%
Telecommunications – 3.2%
Retail or wholesale trade – 2.9%
Government (including military) – 2.9%
Prefer not to answer – 2.8%
Computer hardware or consumer electronics – 2.3%
Transportation, logistics, or warehousing – 2.0%
Gaming, an industry that may have come to mind, lands near the bottom of the pack with 1.7% of respondents reporting that they work in the gaming sector.
Here's a look at some of the major industries employing developer team leads and a few of the largest employers and most influential companies in each.
Information Technology and Services
For obvious reasons, the information technology and services industry holds an abundance of career prospects for developer team leads. From major players like Apple, Computer Sciences Corporation (CSC), and Cognizant to thousands of smaller IT companies, there's no shortage of opportunity in the IT services field. This is a unique field as well, as major enterprises from myriad sectors can call themselves IT companies these days. Here are a few of the biggest names in the biz: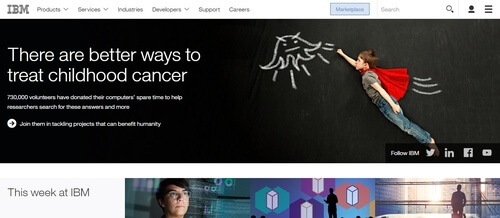 "IBMers work where their ideas make an impact. From developing software that transforms healthcare to designing next-generation sports stadiums, IBMers change the way that people experience the world."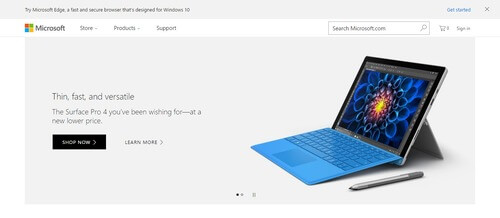 "We foster our pipeline of future leaders with 47 employee networks and 7 global employee resource groups, servicing an active community of thousands across Microsoft."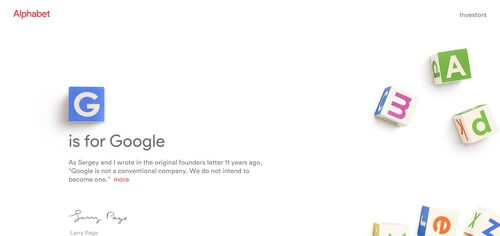 "You're a curious and collaborative visionary, someone excited about tackling the hard problems in technology. Google is and always will be an engineering company that thinks big and takes risks. Together, we'll create and iterate on the products and tools of the future—for billions of users."
Computer Software/Development
Another no-brainer, companies in the computer software/development field rely on development teams to drive the core of their businesses, and those teams need forward-thinking, flexible, and effective leaders. Here are a few leading computer software and development companies: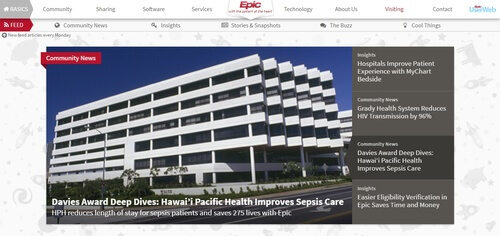 "Founded in a basement in 1979 with 1½ employees, Epic develops software to help people get well, help people stay well, and help future generations be healthier."
Careers at Ignite Technologies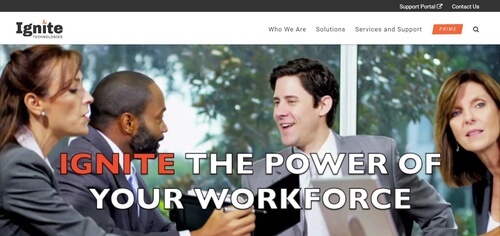 "If you want to work hard at a company where you can grow and be a part of a dynamic team, join Ignite! A career with Ignite is challenging and fast-paced. We are always looking for energetic and enthusiastic employees to join our world-class team."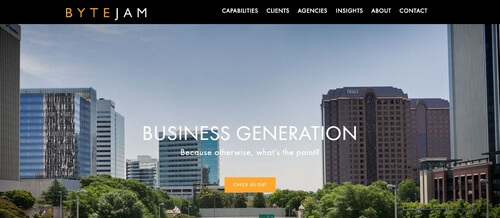 "We're always on the prowl for new peeps to help us round off our rougher edges. Think you've got what it takes? Take a look at this list of mad skillz; the more you can check off, the more we'll make it rain on ya."
Telecommunications
Telecommunications is a driving force of society at large in today's fast-paced world, and massive telecommunications systems rely on teams of talented developers to ensure that their applications are competitive in an already innovative field. Developer team leads working in the telecommunications industry have the opportunity to work on some of the latest innovations transforming everyday life. A few of the leading organizations in the telecom industry: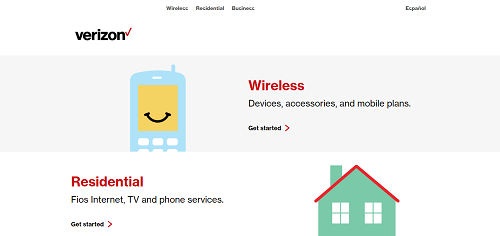 "Why do people join, stay and thrive? We ask our employees what matters most. They tell us it's better here because they make an impact, have the opportunity to work differently, enjoy great pay and benefits, love the people they work with and learn and grow."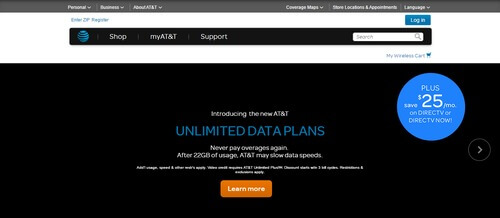 "This is where it all begins. As part of our team, you'll create and develop the technology that changes lives. From healthcare mobile apps to innovative products, you'll make the impossible possible."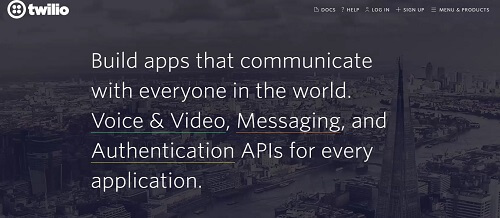 "Great products are built by small teams that work hard, think smart, and move fast."
Financial Services/Banking and HR
Today's banking and financial services innovations enable consumers to manage their entire financial lives through web and mobile apps — built by developers, led by the world's top development team leaders. Here are a few of the leaders and up-and-comers in the financial services space: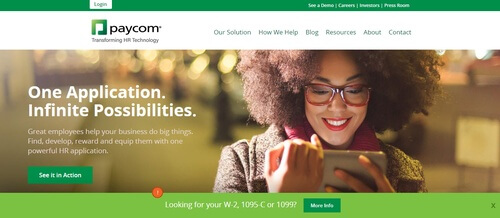 "At Paycom, we revolutionize the way businesses operate through cutting-edge, human capital management technology and client-centered service. Because we strive to offer the best, we're looking for the brightest and most passionate individuals to join us as we define the future of our industry."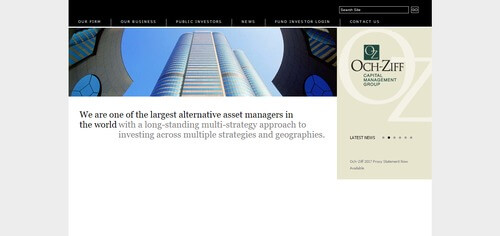 "At Och-Ziff, our culture of teamwork and our shared passion for excellence have been drivers of our success in the past and will be critical to our success going forward. We seek experienced candidates with diverse backgrounds and perspectives to join our team."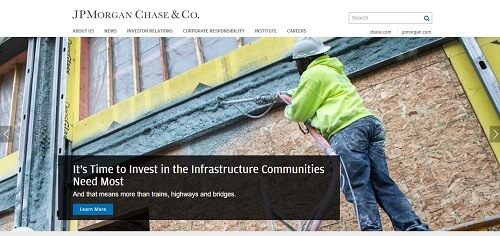 "Our employees' suggestion to offer our award-winning mobile app in Spanish allowed over half a million Spanish-speaking customers to take their banking mobile. This is just one of more than 1,000 employee ideas that have made a difference for our customers. Your ideas, whether big or small, can impact the way we do business. Help us create the next customer innovation."
Marketing and Advertising
Marketing and advertising are practically synonymous with technology these days, with powerful software and applications managing the entire customer relationship and arming advertisers with a profound level of insights about their audiences long before the initial contact. Development team leaders with the opportunity to work in the marketing and advertising industry get to lead the way to the next big thing. A few of the leading companies in marketing and advertising include: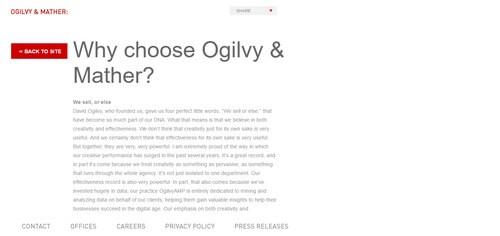 "Always at the forefront of global innovation, our atmosphere is equally cutting-edge and collaborative, forsaking walls and enclosures for open-format seating, while dedicating premium real estate to collectively utilized breakout areas. There are no boundaries to our creative process and no closed doors to the greatest resource our agency boasts: each other."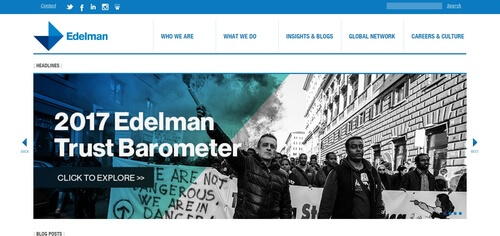 "Edelman's independence is not just a word. It's a state of being that enables us to put our clients and our people at the center of all we do."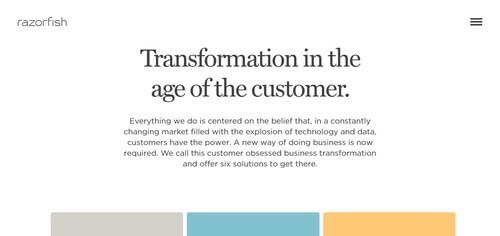 "SapientRazorfish is a new breed of transformation partner. We help companies reimagine business for the connected world through a radical focus on our clients' customers."
Automotive
The automotive industry is another exciting sector for developers with leadership aspirations. Today's vehicles rely on software more sophisticated than many people would have dreamed possible just a few decades ago, and dev team leaders are in charge of seeing these projects through to fruition. A few of the leading automotive companies include: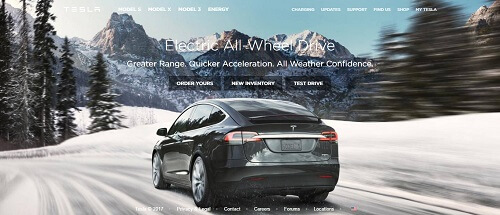 "We work in small, focused teams that are agile, efficient and focused on excellence. The pace is fast, the work is stimulating, the structure is limited and innovation is expected. Based in the San Francisco Bay Area, Tesla has satellite offices in Los Angeles and Amsterdam plus over one hundred retail and service locations around the world."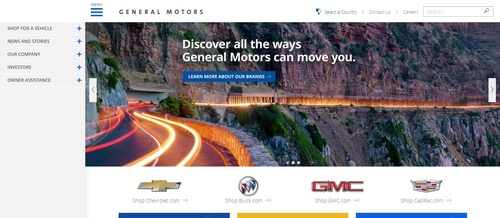 "With 215,000 employees spread across 396 facilities in more than 100 countries around the globe, GM offers exciting careers designing, engineering and building some of the world's most advanced vehicles and personal mobility solutions."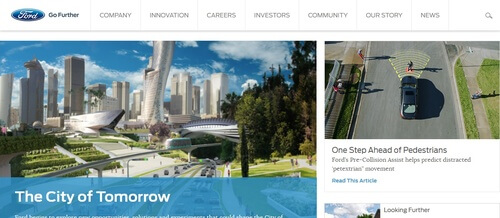 "At Ford, we're not just making cars. We're making smarter technology, stronger communities and a more sustainable environment. Join us and make something that moves you."
Oil & Energy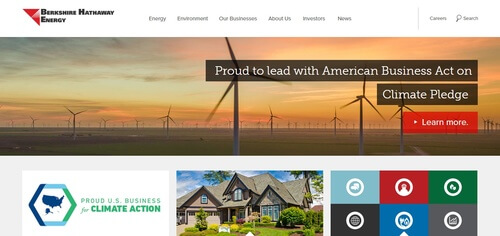 Careers at Berkshire Hathaway Energy
"Our commitment to building a stronger energy future is matched by our commitment to our employees who will make it a reality. We equip employees with the resources and support they need to be successful. We encourage teamwork and provide a safe, rewarding work environment."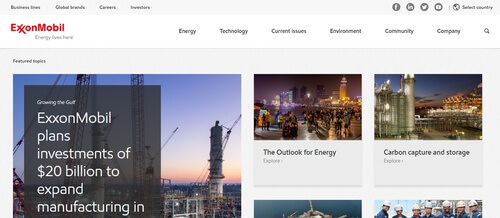 "ExxonMobil is a dynamic, exciting place to work. We hire exceptional people, and every one of them is empowered to think independently, take initiative and be innovative. We invite you to explore the world of opportunities waiting for you."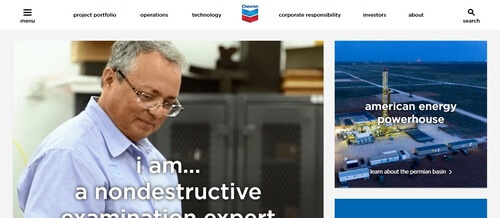 "Our team has the technology to take on big challenges, the integrity to do it responsibly and the drive to keep moving the world forward."
Management and IT Consulting
At management and IT consulting companies, developer team leads are in charge of overseeing the development of transformative applications and ensuring that legacy systems are optimized for maximum performance. A few leaders in the management and IT consulting field include: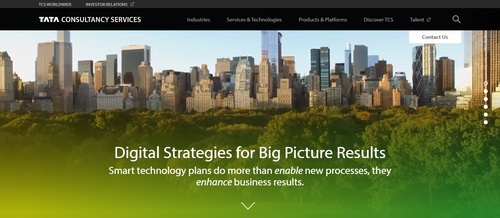 Careers at Tata Consulting Services
"At TCS, we service a wide range of industry verticals, technology platforms, and business functions. This multifarious exposure provides you with growth opportunities at every step of your career. TCS lets you draw upon its superlative treasure of experience and expertise to add to yours."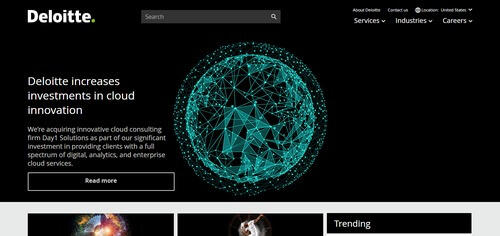 "Our people help differentiate Deloitte. You'll have the opportunity to enhance your experience or launch your career working side-by-side with talented professionals and thought leaders. Discover your opportunity to take your career to the next level. What impact will you make?"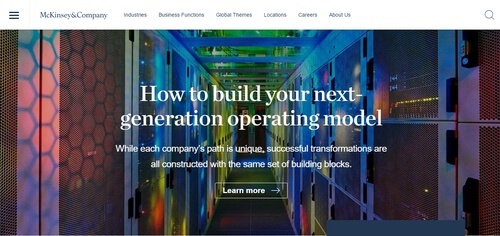 "Problem solvers and creative thinkers. Engineers and new business builders. Put your talents to use where opportunities are limitless and every day makes a difference. Whether you're an experienced professional or a recent graduate, working with McKinsey could be a challenging and rewarding next step in your career."
Pharmaceuticals and Health/Medical
The pharmaceutical and health/medical fields develop software and applications for everything from clinical trial management to medical device software programs that power the world's most innovative health technology. Leaders in this field include companies such as: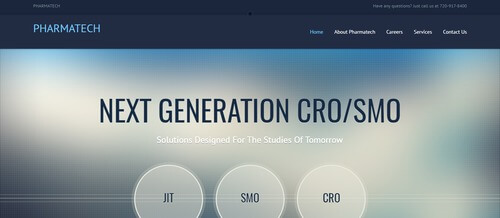 "In the US, Pharmatech is the only Contract Research Organization (CRO) with a Site Management Organization (SMO) division which manages an oncology network of more than 340 sites and 2,200 investigators. In addition, Pharmatech is the only CRO that has developed innovative approaches to tackling the most difficult aspect of managing clinical trials – patient enrollment."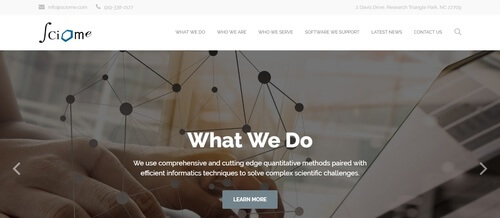 "Sciome LLC is an innovative research and technology consulting company providing state of the art informatics solutions for the life sciences industry. We specialize in developing and deploying novel bioinformatics, cheminformatics, text-mining and data science solutions for researchers in government, academic and private sector organizations."
"Our diverse and dynamic teams work collaboratively to bring innovative healthcare products and ideas to life."

Salary Information for Successful Development Team Leaders
What's the earning potential for a successful dev team leader today? Given the variety of industries developers and development team leaders work in, there's an understandable variation in earning potential across industries and geographic regions.
Development team leads don't necessarily hold the title of "developer team lead," either. They may be classified as software team leaders, software development team leaders, project managers, or any number of other titles. According to Indeed, a software development team leader in Atlanta, GA earns an average salary of $79,927, but a professional with the same job title in New York, NY earns an average salary of $120,025, which is 16% above the national average. A look at Indeed's data for similar job roles reveals the breadth of potential earnings for professionals in the field: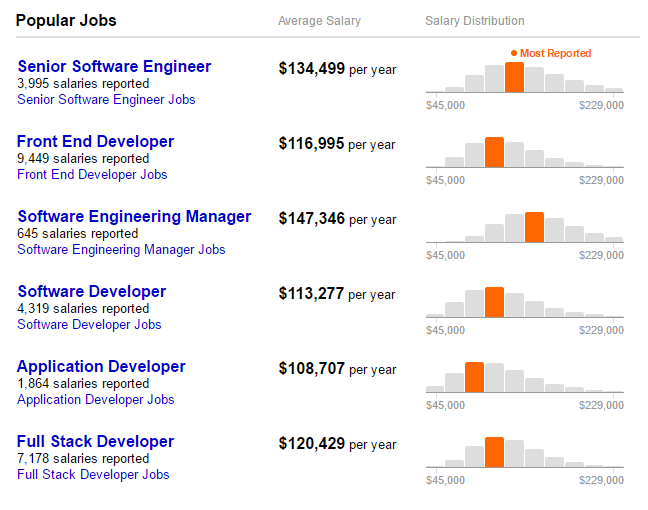 Earnings potential varies by company, as well. A dev team lead working for one of the world's biggest enterprises is likely to earn a higher salary than a development manager working for a startup that's in bootstrap mode, although that's not always the case. Glassdoor gathers data on salaries, providing insights into average earnings potential at some companies: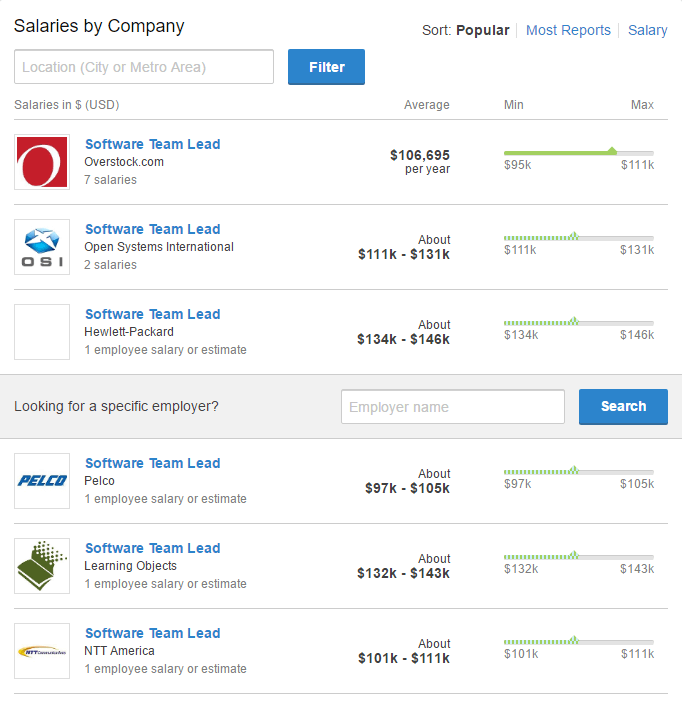 Earnings potential can also vary depending on the size of the development team. Leaders overseeing the work of dozens of developers have more people to manage and are often compensated accordingly. That doesn't mean that smaller teams are always easier to manage, though – solid teamwork and collaboration is the real key to how easy a given team is to manage, as every experienced dev team lead knows well. For developers first moving into leadership roles, it's often desirable to start out with smaller teams and gradually work your way up to overseeing larger or multi-team operations.
Finally, experience matters. PayScale breaks down the growth in average salaries by experience level:
Entry-Level (0-5 years' experience): $75,000
Mid-Career (5-20 years): $88,000
Experienced (10-20 years): $109,000
Late-Career (20+ years): $120,000
Who Are Today's Top Dev Team Leads
Who are today's most successful development team leaders? We pulled a few intriguing profiles as examples from LinkedIn for more insights into the skills, background, and education that makes for professional success as a development team leader.
Senior Business Intelligence Developer – Team Leader at General Motors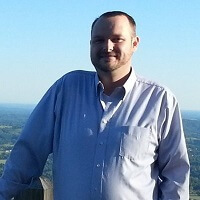 Kevin Lee earned his Bachelor of Science in Computer Information Systems from Cumberland College in 2002, later moving on to obtain an MBA from the University of The Cumberlands in 2011. Lee has held a variety of roles including Software Engineer, Sr. Business Objects Developer, and Technical Reporting Analyst before taking on his current role as Senior Business Intelligence Developer – Team Leader at General Motors in 2014.
Top Skills:
Business Intelligence
Data Warehousing
Data Modeling
Team Leader and Software Developer at Wells Fargo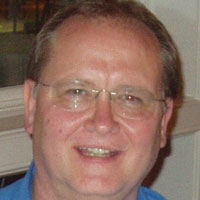 Denton Harryman earned a B.B.A. in Computer Science from West Texas State University in 1976, later working toward an MBA at Boston University Questrom School of Business from 1979-1981. He worked as a Computer System Specialist, Programmer, Senior Programmer Analyst, Software Developer, and similar roles prior to his current position at Wells Fargo as Team Leader and Software Developer, where he's been since September 2011.
Top Skills:
Microsoft SQL Server
Software Development
ASP.NET
IT Team Leader, Developer Enablement at John Deere Financial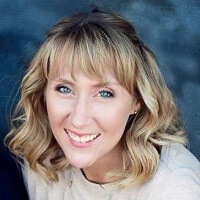 Faith Dunn earned a B.S. in Biology from the United States Air Force Academy in 2001. She has worked in project management roles for companies such as Raytheon and Wells Fargo prior to joining the John Deere Financial team, where she first worked as an IT Project Manager before her current role as IT Team Leader, Developer Enablement.
Top Skills:
Vendor Management
Business Analysis
Software Developer – Team Leader at Elliott Electric Supply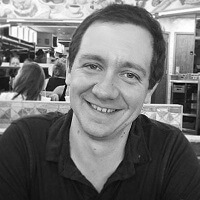 Jared Coleson has a B.S. in Computer Science, earned from Lamar University in 1999, then earning another B.S. in Computer Science from Stephen F. Austin State University in 2004. He has worked for Elliott Electric Supply for more than 15 years and currently serves as a Software Developer Team Leader.
Top Skills:
Senior Software Developer/Team leader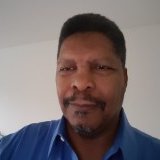 Thomas Johnson earned a B.A.Sc. (Bachelor of Applied Science) from Villanova University in 1987. He's been in his current role with Allied Technologies & Consulting as a Senior Software Developer/Team Leader since January 2012.
Top Skills:
Management
Leadership
SQL
Software Developer – Team Leader – at State Farm Insurance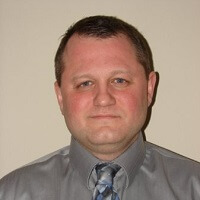 Earning a combined BS/MS degree in Computer Science from The College of Saint Rose in 2008, Art McWain has worked for State Farm Insurance as a Software Developer and Team Leader since 2008.
Top Skills:
Software Development
C#
Microsoft SQL Server
Treasury Services – V.P. – Application Team Leader and Developer at BNY Mellon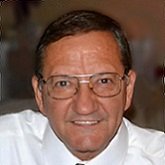 Mark Prete has an Associate's degree in Information Science/Studies, which he earned in 1975, as well as an Associate's degree in Information Technology from the University of Pittsburgh in 1980 and a Bachelor's degree in Computer Science from Point Park University, earned in 1981. Prete has put his skills and expertise to work for BNY Mellon for more than 24 years, where he works as a Financial Services V.P. and Application Team Leader and Developer.
Top Skills:
Requirements Analysis
Requirements Gathering
Business Analysis
Team Leader/Sr. Developer at Computer Aid, Inc.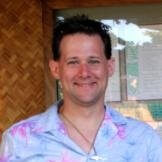 Len Zaikoski earned a B.S. in Computer Science/Math from Penn State University in 1990, interning for IBM Glendale Labs in 1989. For more than 26 years, he's been putting his expertise to work for Computer Aid, Inc. where he's now a Team Leader/Senior Developer.
Top Skills:
Microsoft SQL Server
Databases
C#
Senior Developer Team Leader/ISeries Administrator at KCMO School District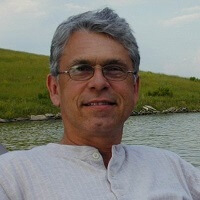 Don McIntyre began his career as a consultant, running Don McIntyre Contracting to offer computer and development services to clients from 1999 to 2001. In April 2001, he joined KCMO School District where he continues to work as a Senior Developer Team Leader.
Top Skills:
IBM iSeries
Microsoft SQL Server
Databases
Sr. Sharepoint Developer and Technical Team Leader at Dell Systems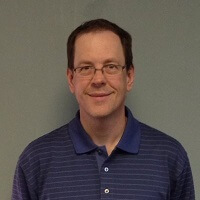 Earning a B.S. in Computer Engineering and Science from Case Western Reserve University in 1983 and an M.S. in Computer Science from The University of Texas at Dallas in 1992, Edward Mueller spent 20 years working for Texas Instruments prior to his current role as Sr. Sharepoint Developer and Technical Team Leader at Dell Systems.
Top Skills:
Software Development
Microsoft SQL Server
.NET
Traits and Characteristics of the Most Successful Development Team Leaders
What lands a developer a team leadership role? According to InfoQ, technical team leaders have varying responsibilities, depending on the company's organizational structure and the leadership hierarchy. Some team leaders are primarily responsible for product delivery, focusing largely on the technical production and development process. At the other end of the spectrum, developer team leads may be responsible for collaborating with customers, strategic project management, reporting to senior leadership, and more. The primary skills required of dev team leaders include:
Team support – the ability to motivate your team for efficient, streamlined production to meet goals
Technical expertise – managing a technical development team requires in-depth knowledge of the programming languages, frameworks, utilities, and other technologies your team utilizes for each project
An innovative mindset – are you willing to stretch the limits of your imagination to explore new possibilities?
Organization – managing a team of multiple developers requires above-average organizational skills to keep track of all the moving parts, deadlines, and individual team member responsibilities
Delegation skills -help to reach your goals on time without being stressed out and also increase team involvement and motivation.
HR knowledge – anyone managing a team of direct reports must understand and follow standard HR policies
Project management – your company may have a project management system, but do you know how to use it effectively to drive results?
People skills – dealing with people – especially people required to work together collaboratively – is often easier said than done, so team leaders must possess exceptional people skills to smooth wrinkles and resolve conflicts
Time management – you need to have accurate estimation skills to gauge how long it takes to complete a task and allocate those tasks in the most efficient manner, to the team members with the skills to get the job done
There's no shortage of higher education institutions that arm aspiring developers with both the technical skills and know-how and the project management and leadership skills that make for a successful development team leader. Whether you opt for a combination degree consisting of both technical and management education or work your way up through the ranks after spending several years proving your value as a developer, there are several paths that can lead professionals to leadership roles in the development field. They say that great leaders aren't made; they're born, but that's not to say you can't build on your innate traits and characteristics to become a transformational, highly successful development team leader.