10 Myths About Custom Website Development
| November 30, 2022
Website design has a significant impact on how long an online business will last, whether you're operating a basic affiliate marketing business or an online store. Website development is an entirely different discipline, which also has a significant impact on business success. To ensure you get the best of both, consider hiring a professional to create a website for you.
Your website's design speaks to your beliefs, style, and relevancy, in addition to providing information about your goods and services. Although there is a lot of advice on website design and website development, there are also a lot of common myths.
We will examine 10 of the most pervasive web development myths that many web designers and website owners believe. Any one factor can be keeping you from getting the number of sales you deserve or want from your website. Let's take a look.
Web Development and Web Designing are the Same Thing
Choosing a home's curtains and paint color does not make one an architect. Similarly, designing website aesthetics does not make someone a web developer. A wide range of skills is necessary for web developers, and they must be continually updated and revised in accordance with emerging trends. Many top-level YouTube channels for developers are available for staying up-to-date and enhancing your abilities.
A thorough understanding of and experience with HTML, CSS, testing, performance optimization and version controls are required for web development.
By contrast, the style and feel of a website are the main concerns of web design. Web designers consider the User Experience (UX) when building a layout or how the user will interact with the website.
Content Writing is the Easiest
As popularly said, content is king! Your website should provide your core message as swiftly and easily as possible. Ordinary website visitors will leave your page quickly if they can't find the information they need. Your website's content is what keeps visitors interested the most. Many people put off creating content until later, because they believe it is simple to do and can be outsourced to an inexpensive writer.
Keep in mind that excellent content creation requires time and effort, regardless of content strategy. Strong calls to action must be included in well-written, keyword-optimized website content. Keyword optimization will help you to rank high in SERP.
Websites Need a Huge Font Size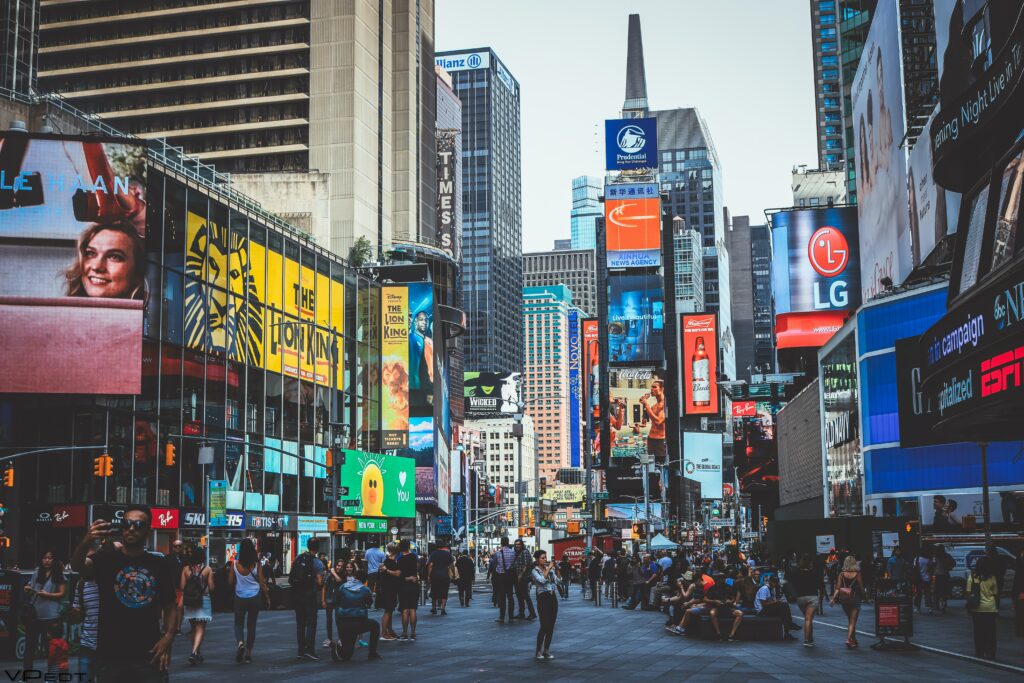 Your website doesn't need huge fonts. It's a website, not a billboard!
Either a computer or a phone in the user's hand will display your website, so the font size should be standard. Fonts should be large enough to read but not larger than necessary. Keep in mind that certain people may have limitations that affect their ability to read text. However, these same people will make adjustments to their device to improve readability. By sticking to standard font sizes (and using a strong writer), all users should be able to discover what your website has to offer.
Your Website Will Automatically Generate Traffic
Consider your website is like a tree in a forest, and traffic is like sunlight. Competition is stiff, and only through careful attention and ongoing promotion will you grow traffic. Websites also need maintenance and upgrades to design features to keep up with trends and user expectations.
In addition, it's a good idea to have a fundamental knowledge of how the internet, browsers and search engines operate. All of these elements and more impact website traffic. Digital marketing is how you ensure that your new website drives traffic, leads and consumers to your company.
A Mobile Responsive Website is an Option
No! It isn't!
Not everyone is constantly at their desk. A Comparitech 2022 survey concludes that "the average person spends a total of 6 hours and 57 minutes per day staring at a phone screen" worldwide. A phone is more likely to be used to assess your website than a PC. But you also can't let down the rest of your audience. Your website must be conveniently accessible from a work desk or the comfort of a bed.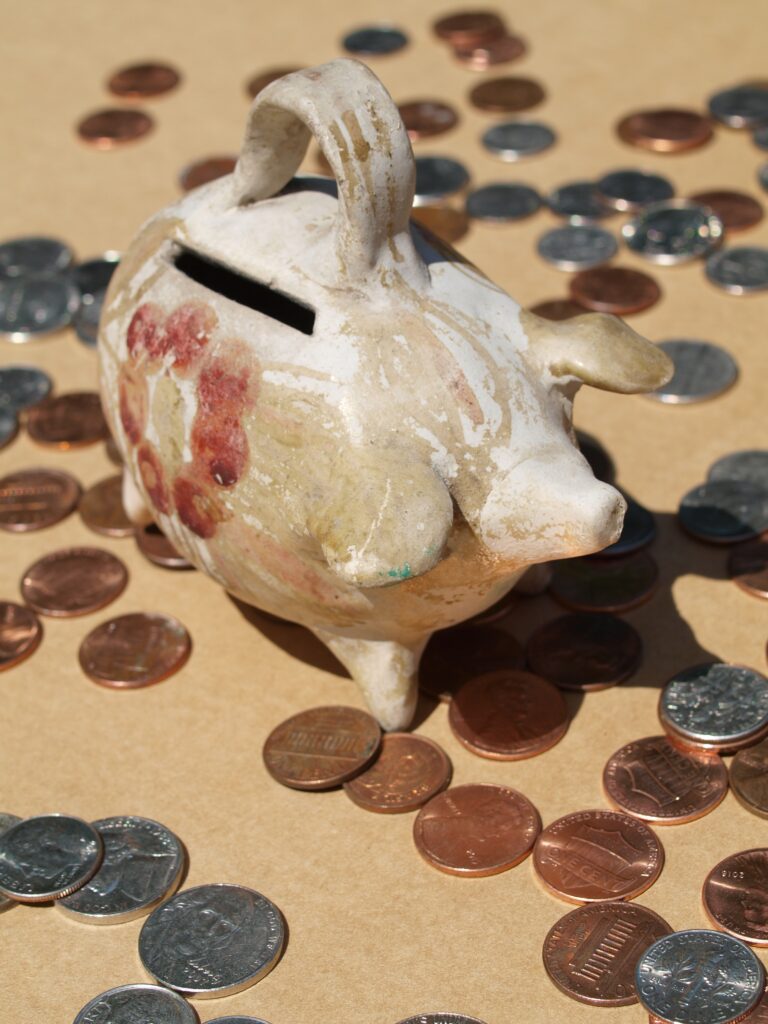 A Tight Budget Would Save You
The steps involved in designing and constructing a website can change depending on the project. However, in most cases, the adage "you get what you pay for" holds true. Expect a result that is in line with the limitations of your resources.
As obvious as it may seem, spending more should result in better content, design, programming and the user experience. Do your homework. Know what you can afford. Set an ideal balance between budget and outcome, and don't get discouraged. As with any marketing investment, it will take time to reap the benefits, so you also need to be patient.
Cheap websites are frequently made from templates with only a few pages and are skimmed over with your company's colors. This may be perfect for small businesses that don't need large, elaborate custom websites.
For larger projects, consult a web design and development service to get the best idea of what you should expect for your website within your budget.
Including Each and Every Feature is a Must
Always remember less is more! Your website design should be determined by your niche. It's unlikely every available feature and function is needed to create an excellent website for your market. Customers may even leave your website if extra bells and whistles add more confusion than value.
Even if some features look fantastic, it is still more important to maintain clarity of your website message and benefits it offers. Too many features may make your website flashy but prevent visitors from taking the final actions you want them to.
You'll Own Search Engine Results for Your Unique Niche
You think it will be easy to rank your website on Google searches? Think again. Even if your market niche is small and unique, you would be really lucky to rank on the top page of Google search results coming out the chute.
Getting your website to the top of Google's search results takes time, just like with all other facets of a business's expansion. Finding the appropriate keywords for your website's optimization, developing partnerships to gain backlinks, and establishing the authority of your site all take a lot of work. SEO is a process that takes time to master and continual work to grow. Be sure to put in the time, and your efforts will be rewarded.
Adding More Pages Will Attract Customers
On paper, it makes sense to add more pages to your website. The more pages your website has, the more information you can provide about your company. But in practice, this strategy backfires. Larger websites with excessive pages may be overwhelming to users, who may then leave your site too soon. Instead of adding more pages, consider streamlining the ones you already have. Simpler, informative pages make it easier for users to browse your website for what they want. And while it sounds counterintuitive, the faster people find what they want, the greater the potential they will stay longer.
Websites are Only for Online Businesses
Many people think that websites are solely used by online businesses to offer goods and services. Nothing could be further from the truth.
People research all types of retail stores, home painting businesses, medical facilities and more online. All types of businesses need websites, and for nearly every business today, an online presence is necessary. Websites enable businesses to attract new clients through digital advertising and so much more.
Developing an online presence enables your business to nurture ties with your consumers and generate positive reviews. Consumers today are more educated than ever, and the practice of researching company reviews online continues to grow.
Conclusion
The success of your business depends heavily on the design of your website in today's online, digital culture. Explore the best ways to create the website you desire. Make informed decisions about website development and design, and know what it takes for a business website to be successful. And of course, avoid the website myths of old to ensure your website reaps results sooner than later.