Democratizing Software Development with Retrace
| May 24, 2023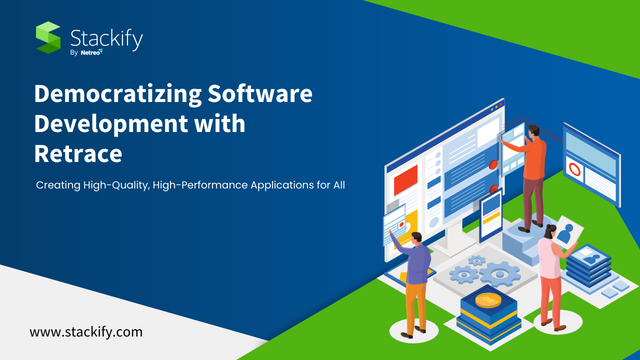 Creating High-Quality, High-Performance Applications for All
When I was working at AWS, one of the things that inspired me the most was the company's founding principles. As articulated by Andy Jassy, then CEO of AWS:
AWS laid the foundation of a cloud infrastructure that works like Lego blocks and can be provisioned immediately. As customers' businesses grew, they could scale effortlessly, paying only for what they needed rather than making large upfront investments.
Democratizing the access to tools and technologies has many advantages. Easy, low-cost access to critical tools and technologies fuels global innovation. Developers from diverse backgrounds and experiences bring new perspectives and ideas to the table, leading to new solutions and approaches. Providing accessible tools fosters a culture of empowerment and continuous feedback, motivating high-performing teams to deliver the best for customers.
With access to the resources they need, development teams collaborate more effectively and create higher quality products. Most importantly, democratizing software development reduces costs by eliminating the need for expensive licenses or infrastructure. All this makes it easier for developers to access the tools and technologies they need to do their jobs, regardless of their financial situation.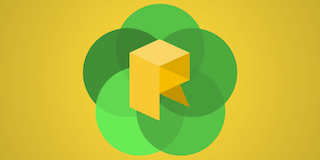 New Retrace Starter Consumption Plan
Stackify's purpose is to put APM/ELM capability in the hands of every developer in this world. We believe developing high quality, high-performance software solutions should not be limited to a select few. Inspired by the founding vision of AWS and our commitment to democratizing access to Retrace, Stackify is launching a full featured, all-inclusive $9.99/month consumption plan for our popular, cloud-based Application Performance Monitoring (APM) and Errors and Log Management (ELM) solution.
With more than 1,000 customers, Retrace helps software development teams monitor, troubleshoot and optimize the performance of their applications. Providing real-time APM insights, Retrace enables developers to quickly identify, diagnose and resolve errors, crashes, slow requests and more. Retrace also supports a range of programming languages, frameworks and platforms, including .NET, Java, .NET Core, Node.js, PHP, Python and Ruby.
With our new starter consumption plan, developers, DevOps teams and companies of all sizes can easily optimize code quality and application performance with affordable access to our all-inclusive, full-featured Retrace solution. On a $9.99 plan, Stackify is the only company to provide support where customers can interact with real people and resolve their queries.
Retrace consumption pricing delivers "APM and ELM for All" without restrictive contracts for up to 1 million logs and 10 thousand traces. An unlimited number of users get complete resource and server monitoring for an unlimited number of servers, plus seven-day data retention and stellar support services during business hours. This is a significant opportunity for developers and development teams worldwide to improve their application management and provide a world-class experience to their customers.