How To Get Kids on a Career Path in Tech: Kansas City Guide
| November 15, 2017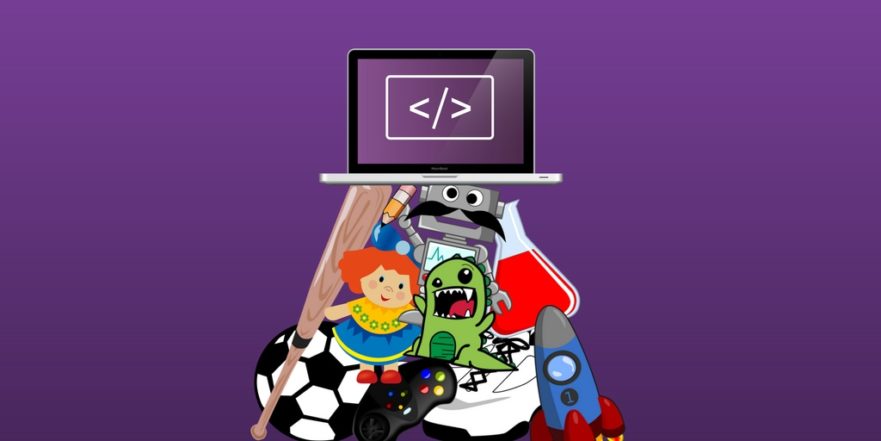 Everyone knows the cheesy lyrics to Whitney Houston's song, "Greatest Love Of All". The opening lines of that song, "I believe that children are our future. Teach them well and let them lead the way", is something I have threatened to karaoke for many years, but there is a lot of truth in those lyrics.
If you have ever spent five minutes with a child and a mobile device (smart phone, tablet, laptop, etc), you have witnessed how kids just seem to understand technology. It is inspiring to watch their brains pick up problem-solving at such a rapid rate. Gone are the days where you have to be a "nerd" or a "geek" to enjoy computers; technology is for everyone.
Over the past three years, I have really made a conscious effort to introduce as many kids as I can (including my four kids) to technology and programming. I have spoken at elementary schools, judged high school hack-a-thons, mentored a Girl Scout mobile coding program, and wrote/delivered programming camps for elementary/middle school/high school students.
As I reflect on all the time I have spent with kids and teaching them programming, I am in awe of their ideas. They have a completely new and fresh approach to common problems and they have never known what life is like without endless resources at their fingertips.
How to get kids involved in technology in Kansas City

Kansas City is known for having a large presence in the technology field, but did you also know it is a hot spot for getting kids involved in technology too? It is a known fact that our education system cannot provide the tools and resources to keep our kids up-to-date with ever-changing technology, but I am proud to say that Kansas City is doing their part to keep up!
According to the United States Department of Labor: "Employment of computer and information technology occupations is projected to grow 13 percent from 2016 to 2026, faster than the average for all occupations. These occupations are projected to add about 546,100 new jobs."
There is no denying that technology is our future and getting kids started early is paramount in their education! Even if technology is not your cup of java, you can still encourage your child to get involved in some of these awesome activities around Kansas City:
Top Kansas City tech resources for kids
"KC STEM Alliance is a not-for-profit collaborative network of educators, businesses and related organizations working to inspire interest in Science, Technology, Engineering and Math with the mission of generating a robust workforce of related professionals for the greater Kansas City region."
"CoderDojo is a global collaboration providing free and open learning to young people, especially in programming technology. Sessions are held every second Saturday of the month from 9am-12pm."
"Coding duos will envision themselves cupcake shop owners in need of creating a website to show off their baked goods. They'll learn website building from start to finish, doing everything from displaying their own copy to adding a color theme to suit their tastes to hosting their site on GitHub Pages."
"Join us in this monthly program as we explore creative play fused with a focus on science, technology, engineering, arts and mathematics (STEAM). Kids will have fun solving problems using LEGO® and other STEAM skills."
"We make it our mission: Sparking Imaginative Learning in all our programs! Mad Science is the leading science enrichment provider for children in kindergarten through grade 6. We deliver unique, hands-on science experiences to children."
University of Missouri Kansas City Tech Camps
"Kids and teens discover coding, game development, robotics, and design in an inspiring, collegiate setting."
Resources for tech learning online
A common misconception that I frequently hear from parents is that they do not know how to help their sons/daughters learn technology because they are not interested in the same things. The internet takes away all the pain of parents having to learn if your kids want to learn something you do not know about! There are a lot of really good resources for kids online that you can help facilitate with little to no knowledge of the content. There are a lot of free sites to learn that make coding fun and provide an awesome platform for learning. These are a few of my favorites:
"Code.org® is a non-profit dedicated to expanding access to computer science and increasing participation by women and underrepresented minorities. Our vision is that every student in every school should have the opportunity to learn computer science, just like biology, chemistry or algebra."
CodeCombat (free)
"CodeCombat is a platform for students to learn computer science while playing through a real game."
Codecademy (free)
"Codecademy is an education company. But not one in the way you might think. We're committed to building the best learning experience inside and out, making Codecademy the best place for our team to learn, teach, and create the online learning experience of the future."
"Juni Learning is an award-winning online Computer Science & Mathematics academy that offers private, online courses to students from ages 8–18. Juni students follow our structured course sequence to accelerate their learning."
"Girls start out with a love of science and technology, but lose it somewhere along the way. Let's help encourage that passion in teen girls."
Inspire kids for the future
Getting kids excited about technology is easy as it is a part of their everyday lives. I like to think that empowering them to create and build now is a guaranteed investment in everyone's future. They can combine technology with anything that interests them (ex: sports, fashion, gaming, etc.). It is the only career field that you can work in any industry of your choosing!
Kansas City is investing into our children's future with technology so there are plenty of interesting options to explore locally. Invest some time in helping your kids find something with technology that interests them and be inspired by their fresh outlook on the future.
[adinserter block="33″]
A lot of students use Stackify Prefix while learning to code, the only free dynamic code profiler. Check it out.